A Employee may be needed elsewhere or you prefer a different employee to do a service for training purposes and need to update an existing service.
The appointment will need to moved or checked out using a different employee to record these changes to make sure reports are accurate.
Via the Calendar
Select the Calendar
Choose the Appointment
Click and drag the service to the New Employee's column that this service is now assigned to
Optional: Check out the appointment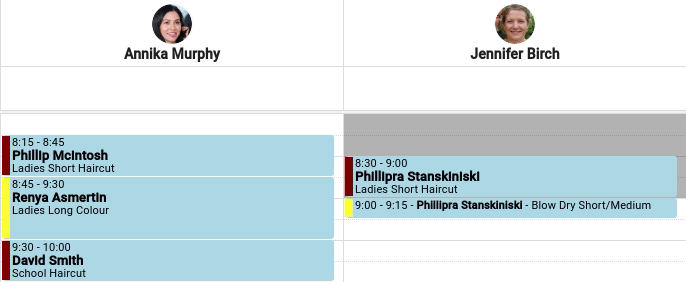 Note –  When an appointment with multiple services has been assigned to different employees, only one SMS reminder will be sent for that appointment.
 Via POS
Select the POS menu
Add relevent services and products
Under Employee click the down drop menu button next to the employee name to choose which employee that the service is being assigned to.
Check out the appointment