Client Diary just got serious about targeted marketing.
You can now focus on the type of clients you wish to send a message to and help drive business and communicate more effectively.  Read more here.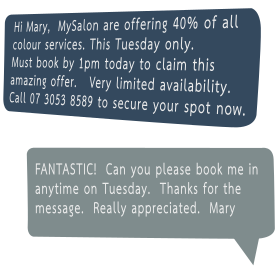 Simply read this article and get started today.
As usual we love your feedback so get in touch and tell us what you think.
Rob & the Team @ Client Diary