When a client purchases a voucher, you can now simply email it to any email address the client requires. The voucher has your logo and contact details as well as a link to your business via maps on the client's phone.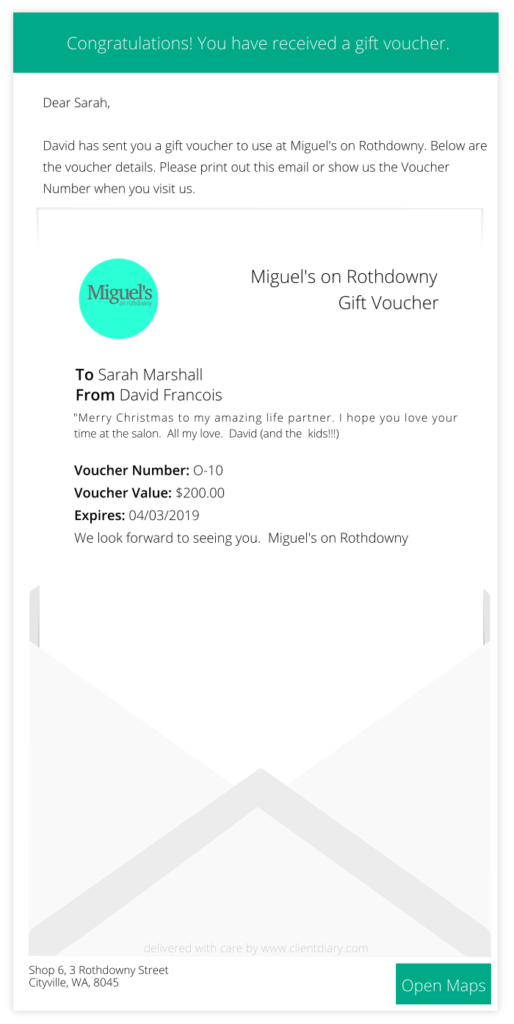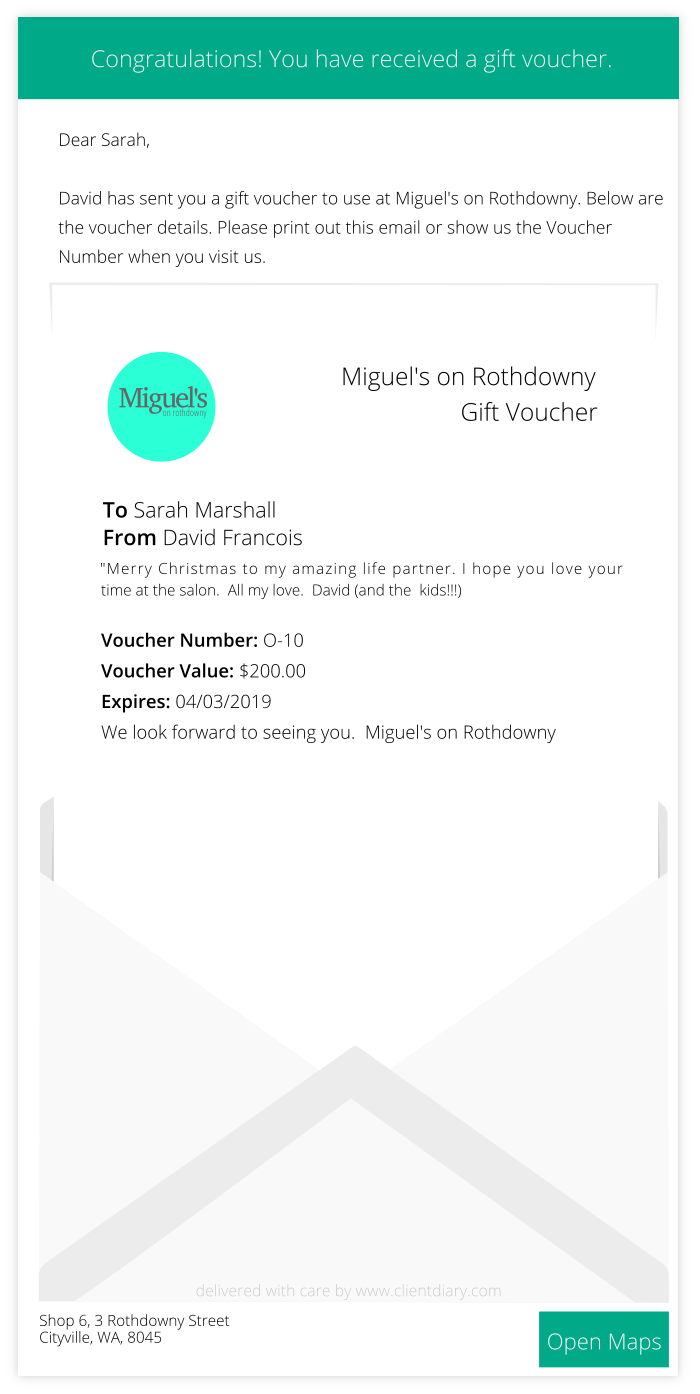 You can now edit and review outstanding vouchers
Sold a voucher but made a mistake? Need to re-activate a voucher that expired but you still want the client to be able to use it? It's all possible now with our Voucher Editor.
As usual, these excellent improvements are a direct result of your feedback so keep it coming. We love to hear it.
Kind regards,
Robert & the Team @ Client Diary