Client Diary's Online Gift Vouchers brings you income 24 hours a day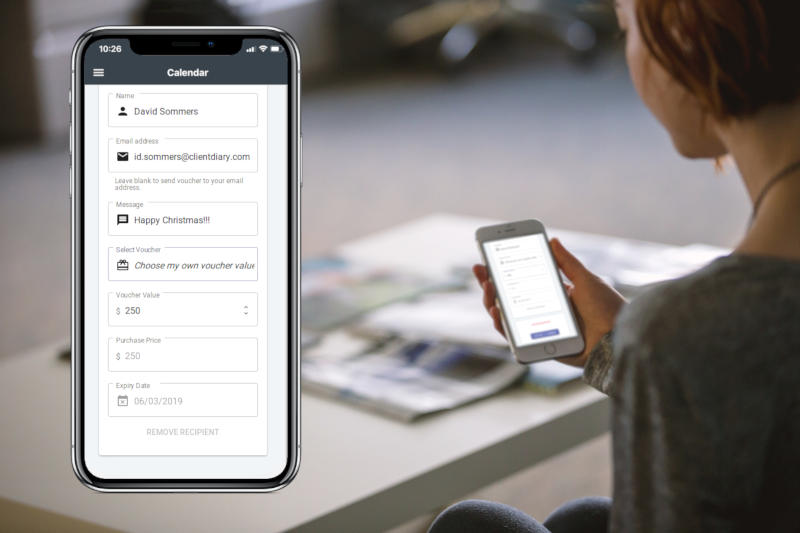 Quickly add online Gift Vouchers to your website and your facebook page.
Easily add a button to your facebook and allow your clients to purchase through your page.
Client Diary's Online Gift Vouchers also works seamlessly through your website. Compatible with all major systems including Wix, Weebly, Squarespace, WordPress and more.
Crazy Powerful yet Super Simple to use
Giving the public access to purchase Gift Vouchers online exposes you to more customers
With a super simple interface that works flawlessly on phone, tablets and computers they can quickly and easily purchase vouchers for friends, family, loved ones and with our multi voucher capabilities, even as corporate gifts for large groups!
Vouchers appear instantly in Client Diary and all credit card processing is handled for you.
It couldn't be easier.
Pre-set Amounts or Custom Amounts
Most systems force you to choose either a set of pre-defined amounts that customers can choose or you can only let the customer choose themselves.  Client Diary allows both to operate seamlessly.  As a customer I can choose one of your preset amounts or I can override that and put in my own amount.  All of this is in your control of course.
Min and Max price levels
You may want to only sell a voucher for a minimum price, let's say $20.  Client Diary has you covered.  You can determine what the min and max prices are that people can spend when buying a voucher.
Sell many vouchers at once
Client Diary allows your customers to buy as many vouchers as they want at once meaning you now have access to the world of corporate gifts for staff.  Market this to your clients and tap into the big end of town.
Customise to suit your branding
With easy tools to adjust your:
Backgrounds
Custom Logos
Custom Header Images and more..
You can have your Online Voucher sales match your branding for consistency.
Not using Client Diary yet?
There's no need to miss out. We offer a no Credit Card required free trial.