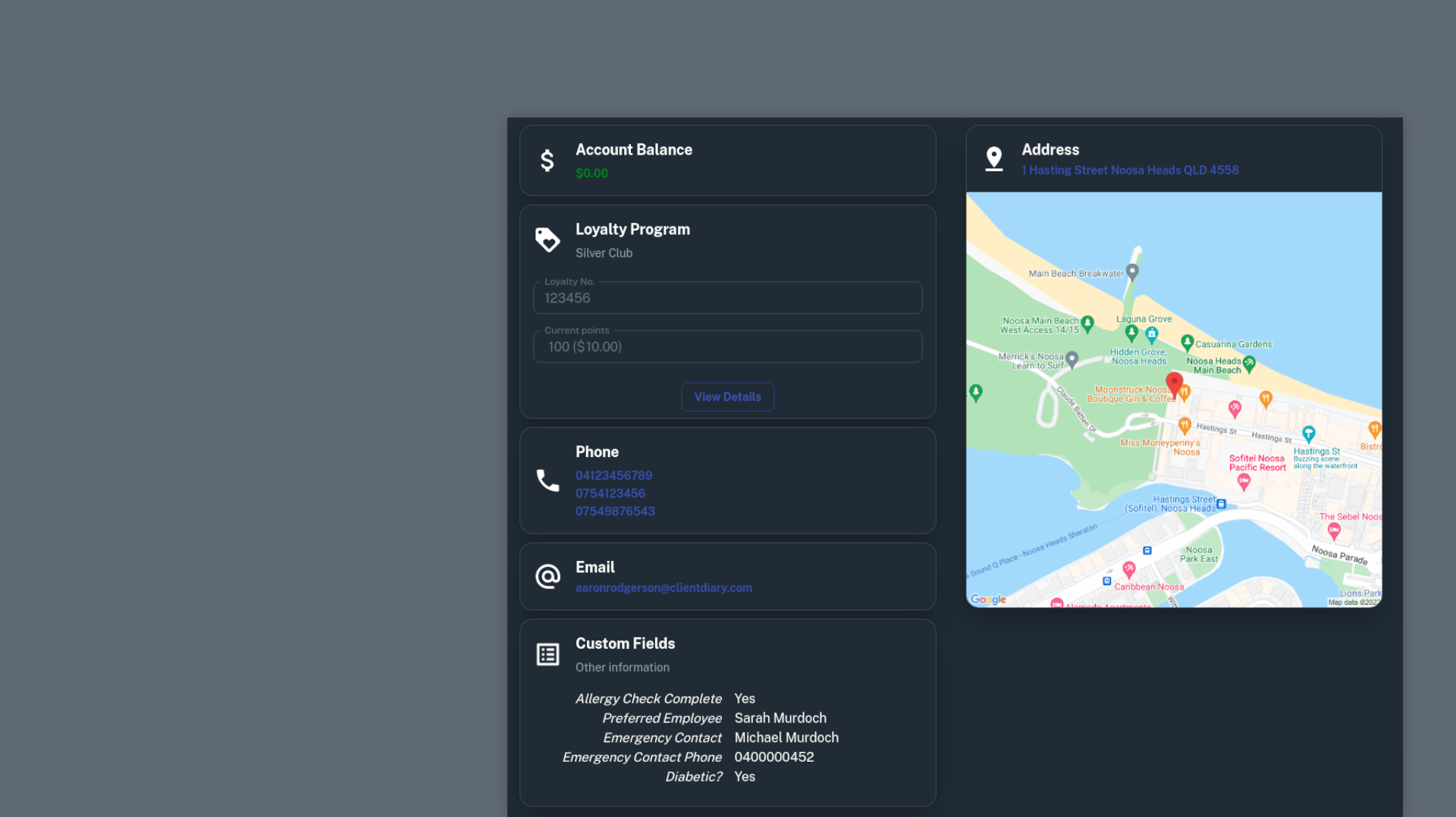 Deliver an Exceptional
Client Experience

Let Client Diary's tools do the heavy lifting for you & impress your clients
Automatically build your client profiles
Each interaction with your client builds their profile automatically.
Help your clients to grow
View your client profiles quickly to ascertain their needs, understand their history and help them to grow within your business.
Help within their preferences and habits
You can easily see their preferred products, which team member they preference, how often they visit, what services they are due for and more. All in a few clicks of the mouse.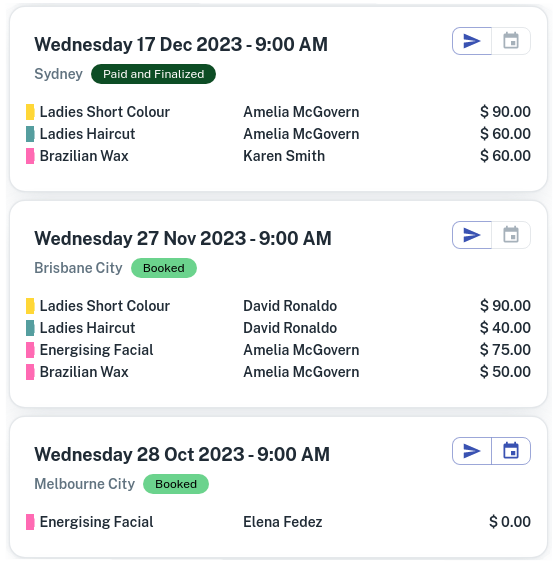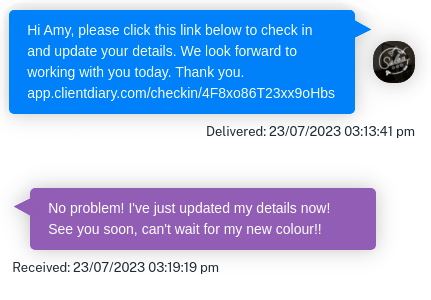 "I've had great feedback with the switch to Client Diary.
Clients are loving the new system, the helpful messages and instructions. Super happy I changed."
Tanya Martin, Perth
Personalise, reward and be flexible
Your business is unique and as such you should have the freedom to communicate with your clients in your own unique way.
Everything is personalised
Automated interactions with your clientw should feel like it's coming from you personally. Client Diary gives you control over marketing and reminder messages to suite your business.
Reward for loyalty
Have Client Diary keep track of loyalty points for you. Reward your customers for their return business and keep them coming back. No cards to punch, no lists to keep track of.
Customise your Client records
Even in the same industry, no two businesses are the same. There's no need to be stuck with a generic solution. You decide what client information is important to you and let Client Diary manage it for you.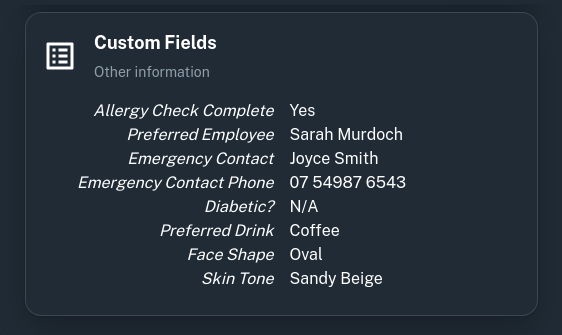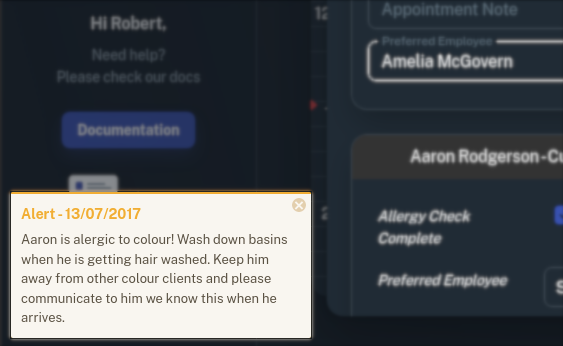 Their whole history at a glance
No more scouring around through multiple screens looking for disjointed information. All client info is kept in one, accessible space and can even be viewed from the calendar itself.
View and access notes and records
Client Diary's client management tools are designed to be used in busy and fast moving environments, meaning you can get in, get your notes and keep moving..
Be alerted of important information
Sometimes you need vital information when interacting with your client. Be it on the phone or welcoming them to your business, Client Diary's alert system will keep you on the pulse and make sure nothing is forgotten.
Coming from other software?
We help people every day upgrade to Client Diary from other software products. We don't charge for this service. Simply make contact and we can discuss what we can bring into Client Diary for you.
Get 4 weeks of Client Diary at no cost!
No credit cards required. No lock in contracts. Simply sign in and give it a go.