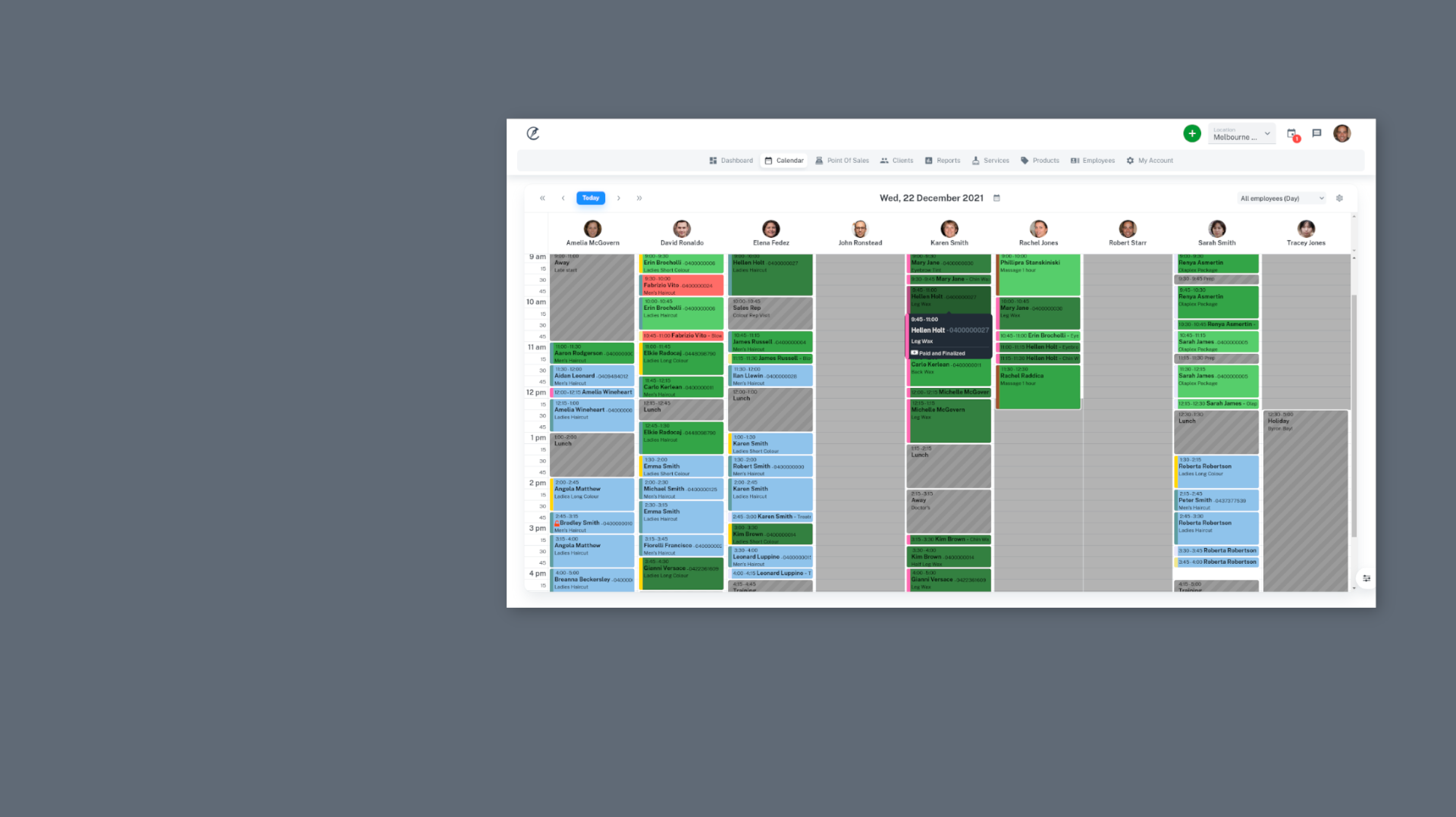 Employee Management

Let Client Diary reduce your Team Management Workload
Power Rostering Built In
Easily handle holidays, recurring rosters, days off, sick time and more. Client Diary even lets you roster your team across multiple sites if you have more than one location.
Let Your Team Reach
Targets can be fully setup for services, products or a combination of both. Let your team keep track of their target progress with dynamic and engaging dashboards.
Keep Your Data Secure
You decide who can see your reports, if they can see just their data or all the data and even control access to client records. Client Diary puts you in charge of your data for peace of mind.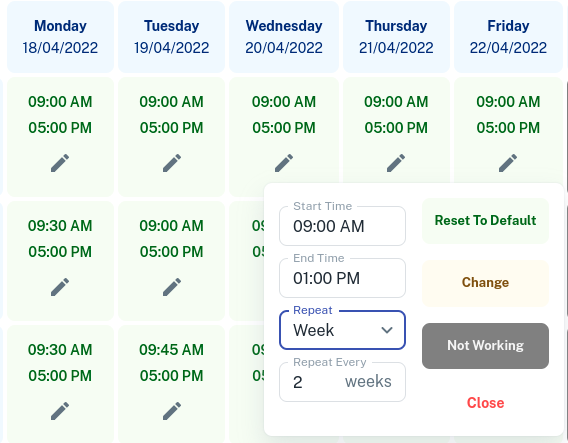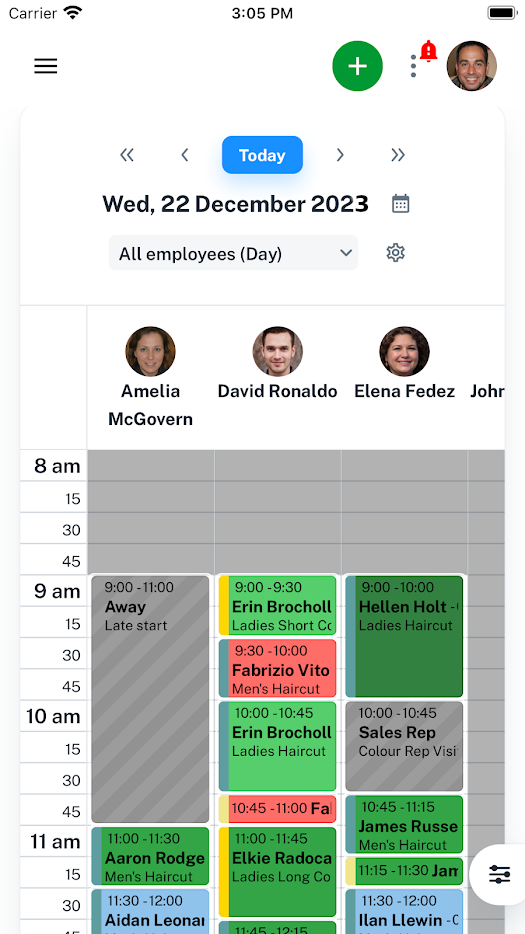 Want Your Team To Have More Access?
You can choose to turn on or off features to let your team get more or less access. Below are only available if you turn them on.
Next Day's Bookings Emailed Each Evening
Have the next day's bookings emailed directly to Team member's inboxes each evening..
Real-Time Access To Targets, Rosters & More
Let your Team request their target progress, their roster and more at the touch of a button on their own devices.
Full App Access On Your Team's Devices
Install the app on your Team's devices and let them make bookings at any time. You have full control over this and can revoke access instantly if you chance your mind.
No more guessing with instant reports
Keep tabs on key team indicators. From Capacity, to Re-booking to Client Retention. Client Diary even lets you keep track of individual ranked income and sales.
No Booking Slip Ups
Tell Client Diary what each of your team members can and can't do. The booking system, from manual to Online Booking will respect those settings to ensure only the correct services are booked with the correct team members.
Auto-Adjust Your Pricing with Tiered Pricing
If you have sliding scale service pricing then Client Diary has you covered. If for example your pricing changes based on a Junior VS a Senior, Client Diary will change the service price, depending on who the service is booked with.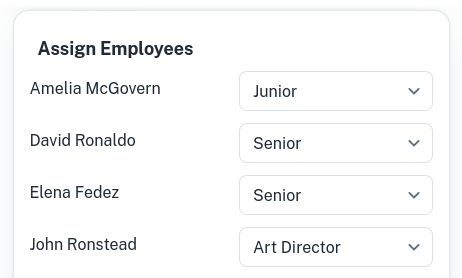 Get 4 weeks of Client Diary at no cost!
No credit cards required. No lock in contracts. Simply sign in and give it a go.