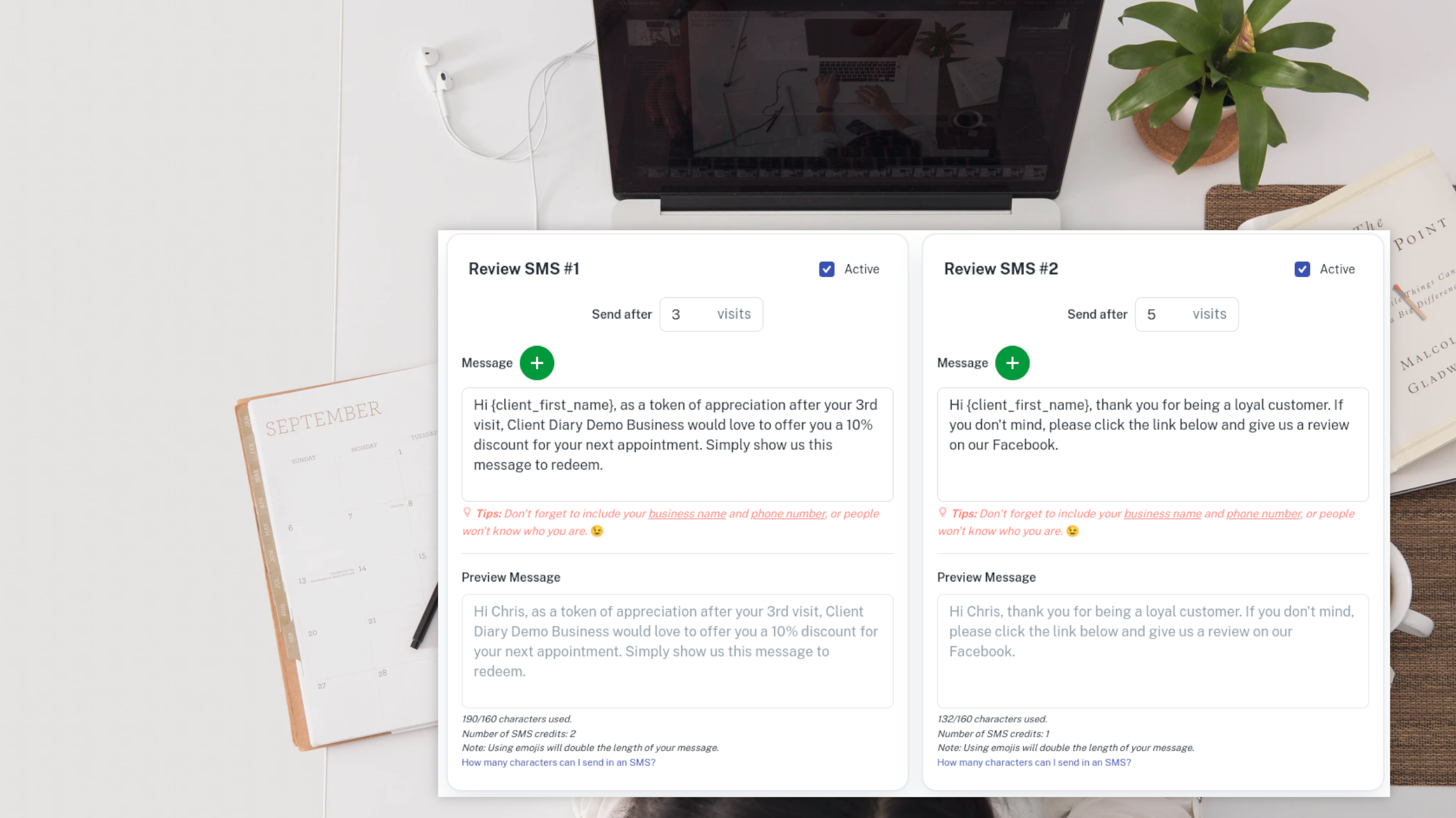 The marketing you are
meant to be doing
but don't have the time

Automate your marketing and let your business thrive
Reduce your no shows
Automate your appointment reminders and ensure your clients have to reply to confirm. At a glance you then instantly know if you have any at risk clients.
Don't run behind
Keep your clients on time and prepped with automated instructions before certain services. Spray tan clients should turn up with no makeup on. Hair up clients should have their hair washed. Be sure they get the message and keep your day running smoothly.
Make sure they're well cared for
After care messages are vital. From after tattoo instructions, after eyelash extension instruction, to checking a colour change went well. Don't leave it to chance. Automate your after care and keep clients coming back.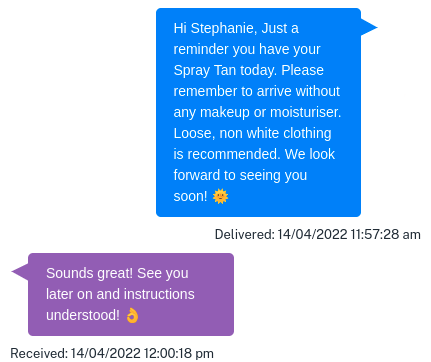 "I love Client Diary's messaging system. You just turn it on and press save. It could not be easier. I used to spend hours messaging clients. No more! It's all automated now!"
Felicity Huon, Cairns
What does your first contact say about your business?
Set the standard professionally with automated welcome messages. Sent in a professional and informative way, a new client welcome message clearly speaks about your business and how it your clients can expect to be treated.
Don't let clients fall through the gaps
If your client has not rebooked, when it's time for their next booking, let Client Diary remind them and keep them coming in consistently. Fully automated and non pestering, the 'time for your appointment' messages are wildly popular, and for good reason.
Time your reviews and feedback just right
Ensure your feedback and review requests are timed exactly correctly. After a client's first visit you may want to just say thanks. After their 5th you may want to introduce them to a loyalty system. After their 10th you may want to really say thanks in a big way! You choose and let the automated feedback and review system look after your clients for you.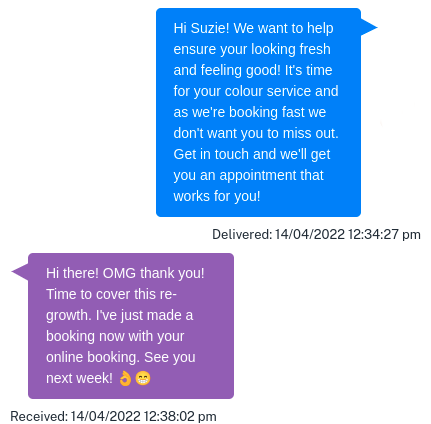 Get 4 weeks of Client Diary at no cost!
No credit cards required. No lock in contracts. Simply sign in and give it a go.