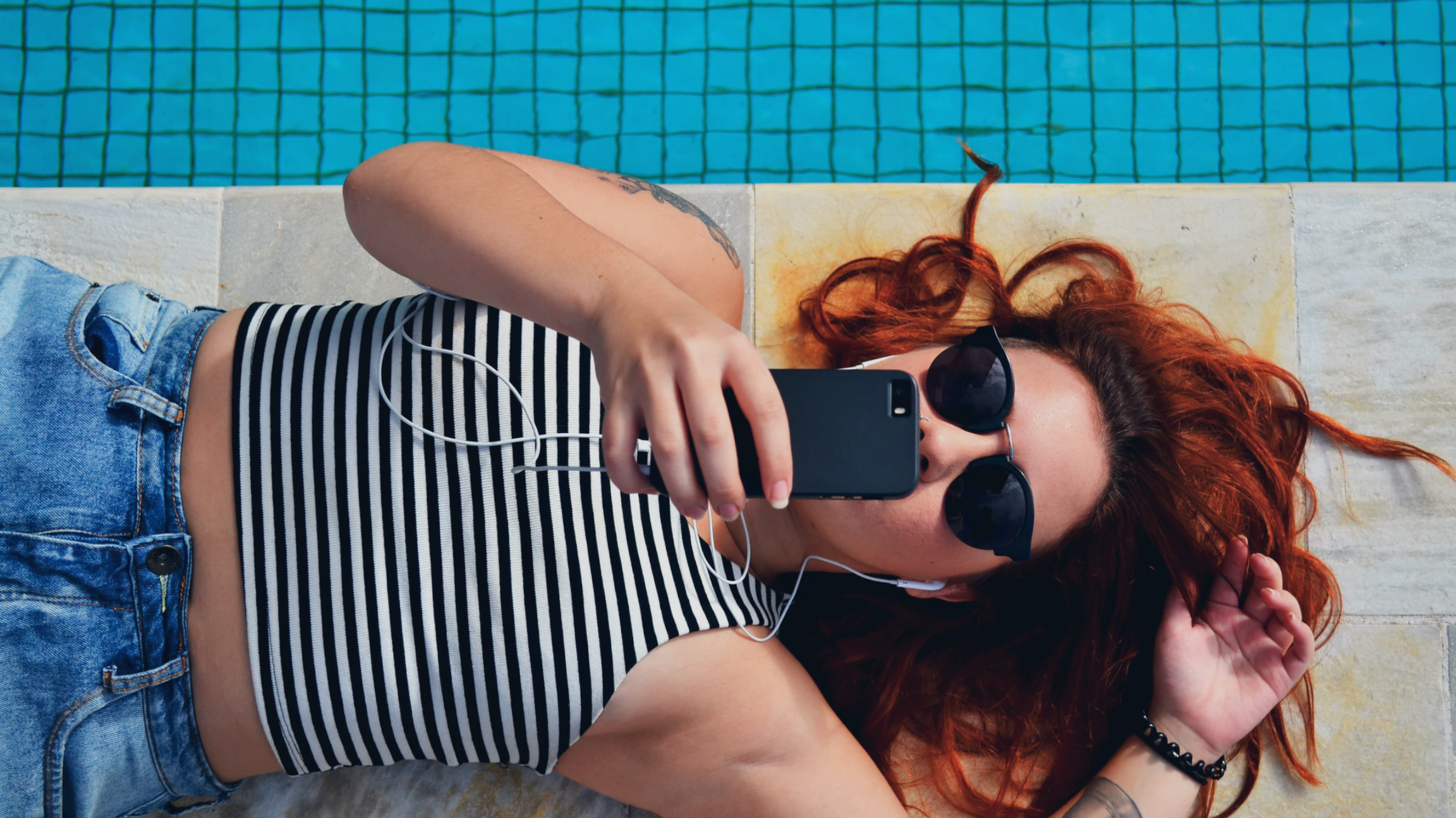 Control you client's
messaging flow

Your clients want to use their phones to communicate with you. Let them!
Clients want to message
Hassle free and convenient, messaging is your client's overall preferred communication tool. Don't restrict them, rather, take control and move all messaging into one, convenient place.
Have conversations, keep them engaged
Your ability to quickly reply to clients and solve their problems helps to keep clients engaged and booking. Use Client Diary's tools that are designed for exactly that job.
Do it with Emojis
Nobody likes a terse reply. Add some colour and show your personality. After all, that's why your clients come to you!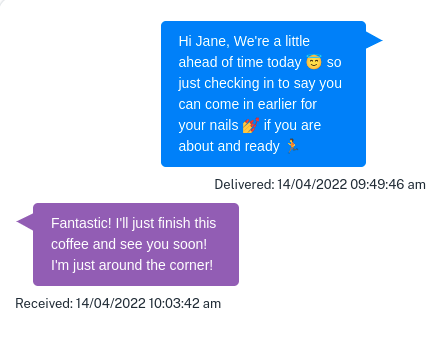 "OMG! I am a convert. The SMS history is amazing. I can send messages from my computer and don't have to call customers individually."
Sharon Rawlins, Perth
Communicate Quickly
We're all super busy and nobody has time to be writing messages all day. Use preset messages to quickly send regularly used messages.
Keep a history of your chats
Always know where you stand and what was said with complete conversation logs between your business and your customers. At a glance, read previous messages and stay on top of your great customer service.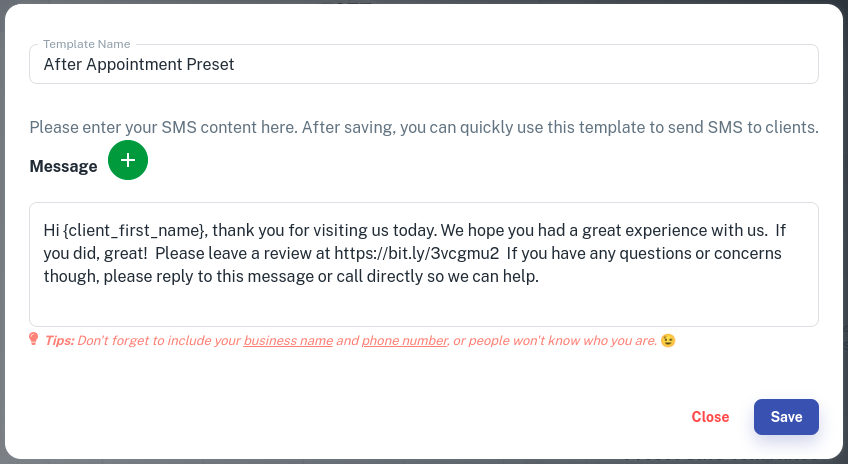 Get 4 weeks of Client Diary at no cost!
No credit cards required. No lock in contracts. Simply sign in and give it a go.