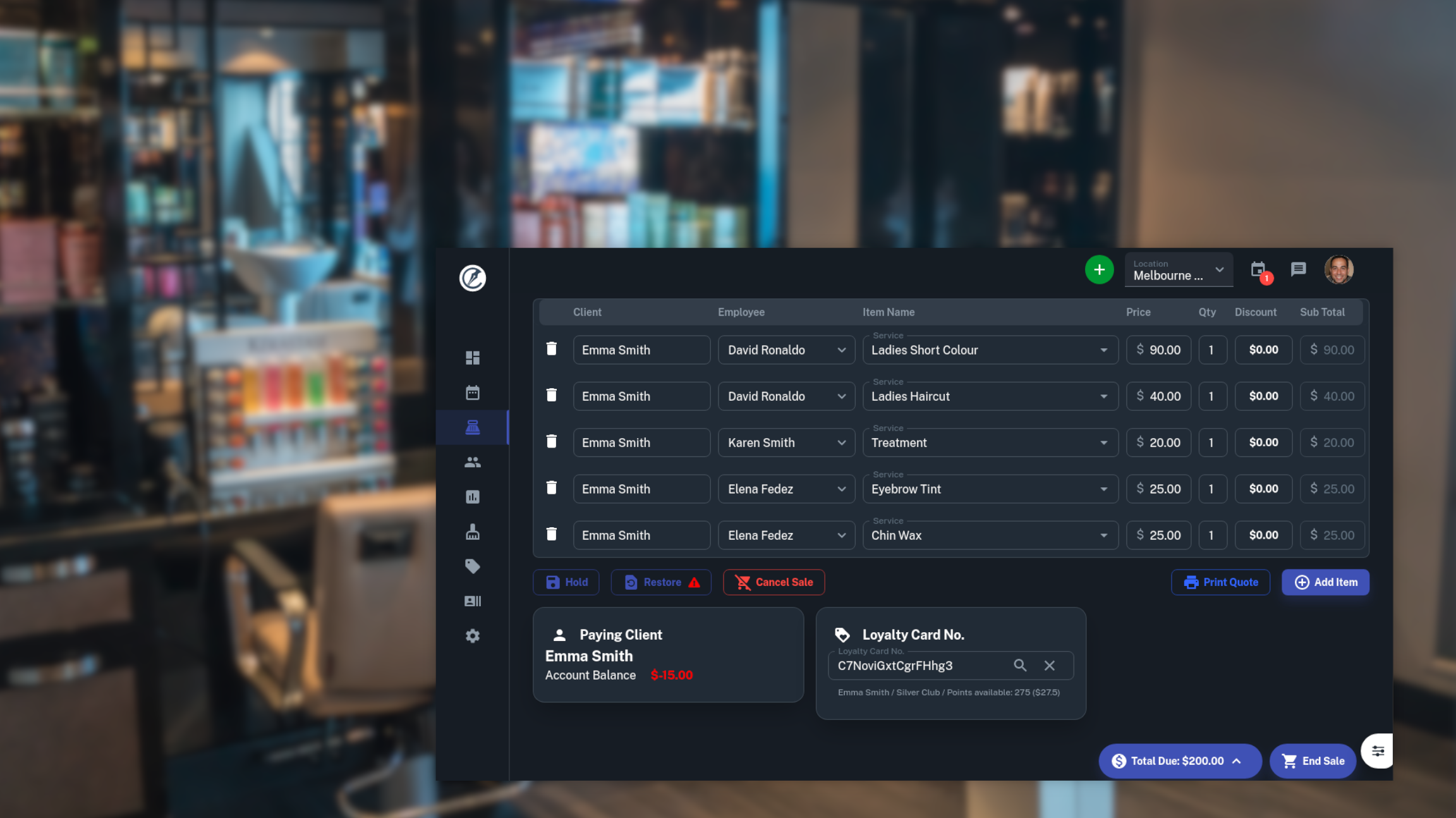 Sales
Upselling
& Payments

Seamlessly simple Point of Sale
Flexible Sales
You're able to change anything when taking payment. From Team members, to services, pricing or discounts. Client Diary's Point of Sale offers complete freedom.
Upselling
With the press of one button your team have access to powerful upselling tools. From services to products, vouchers and more, Client Diary makes upselling fast, easy and enjoyable.
Quotes
One click quoting allows you to print or email quotes to your customers. Quotes have disclaimers and are date limited providing confidence in their accurate usage.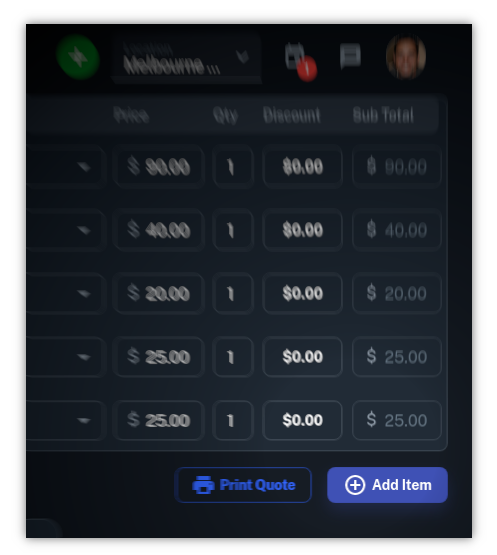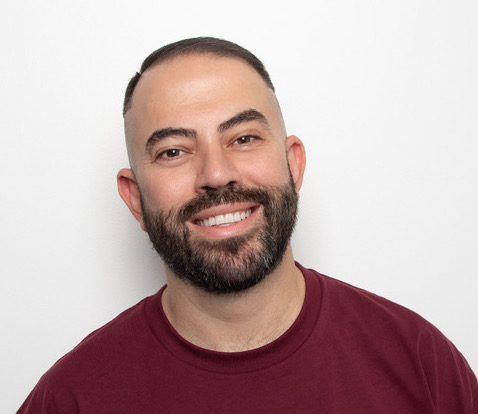 "I think you have a great product.
The fact that I was able to figure out most of the system when I first took it without needing a tutorial is testament to it being easy and functional to use."
Fred Lemarche, Sydney & Melbourne
Loyal clients return
Leverage Client Diary's loyalty systems to encourage your clients to return and claim their rewards. Providing further opportunity to help service their needs.
Gift Cards / Vouchers
Client Diary can create and email gift cards directly to your clients. You can choose to use your own printed vouchers or let Client Diary handle it all for you digitally. The choice is yours.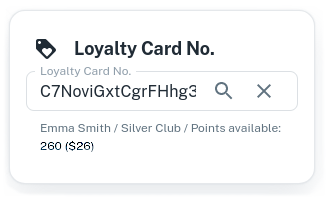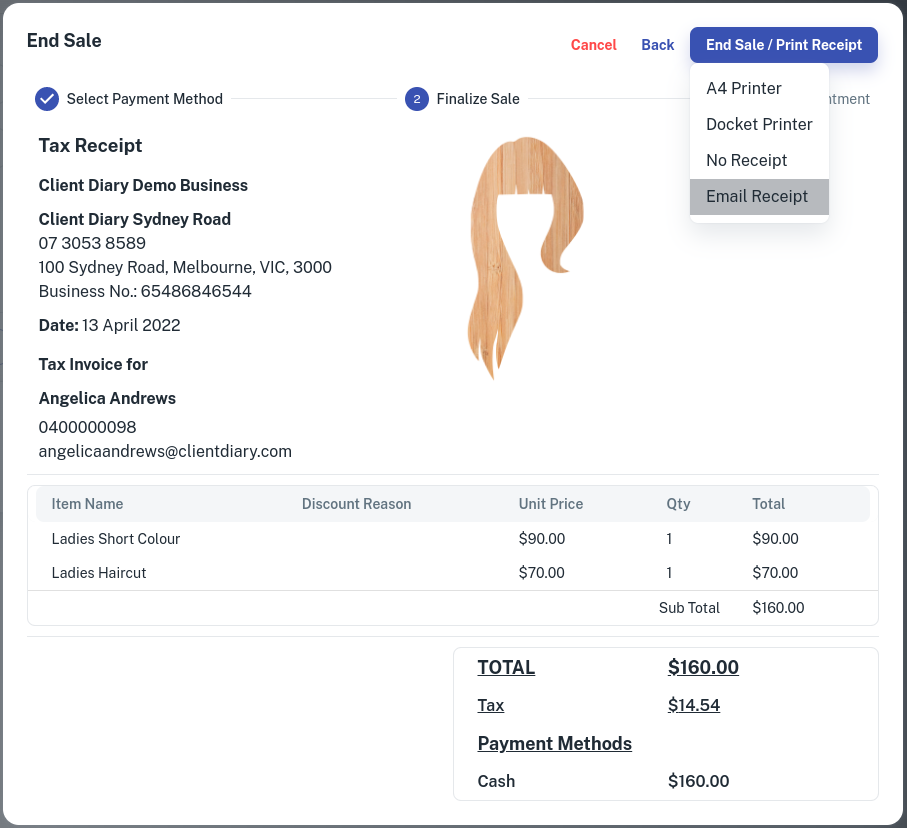 Email receipts
Although docket printers and traditional printers are supported, you can now email receipts directly to your customer in one click.
No more fiddling around with ink cartridges, running out of paper or having to call an IT company due to a printer not working.
Process Groups and families
Wife & husband, mother & daughter. Wedding groups, birthday groups and more. Client Diary allows you to process any number of clients in one bill, allowing a single person to pay for the group with ease.
Get 4 weeks of Client Diary at no cost!
No credit cards required. No lock in contracts. Simply sign in and give it a go.