Some businesses have setup stock using products variants, if this is not you, please head to this page instead.
To Complete the Stock take
Select the Products Menu
Click the Stock Tools Tab
Choose the Stock take option.
Pick which business location you wish to do a stock take on.
Select Start Stock take (Products with Variants) button.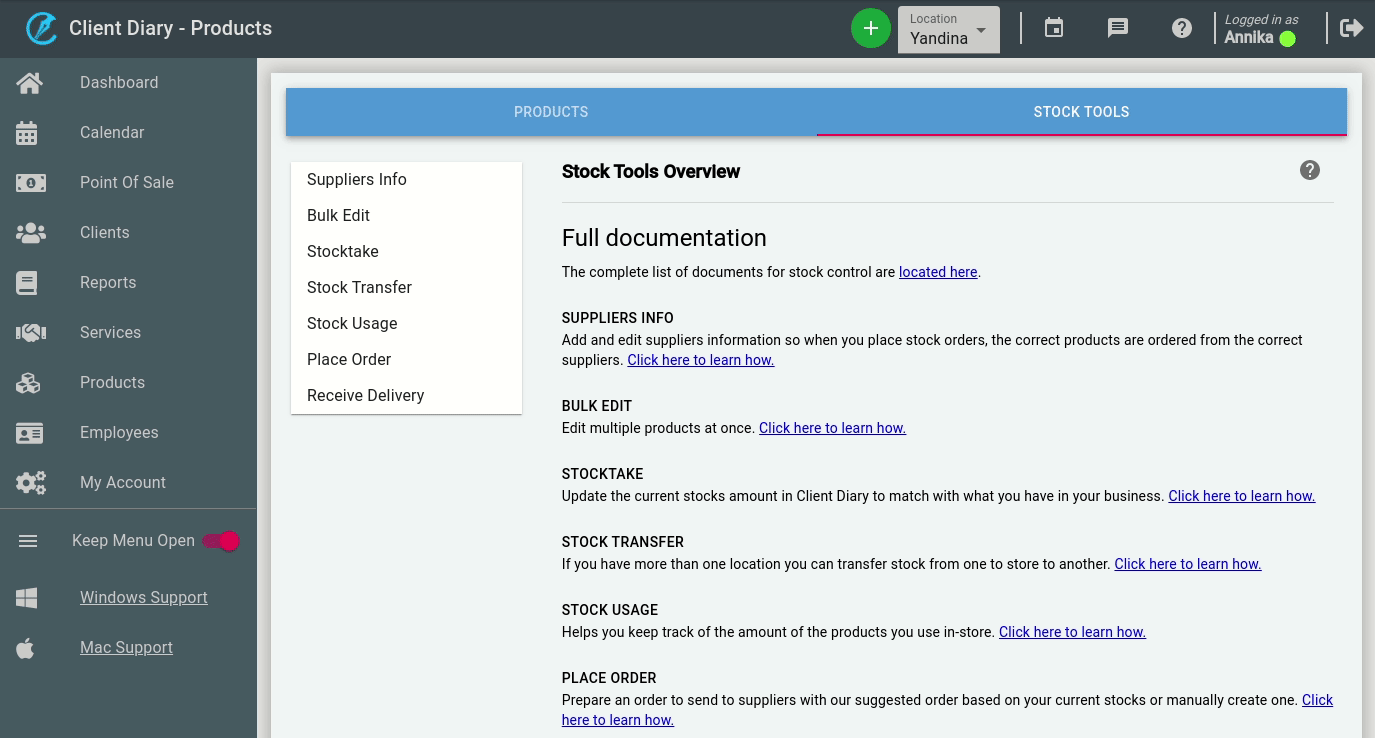 Choose Brands and Lines that will be included in the stock take.
Press Next.
Enter in Real Stock Amount in appropriate fields, of the amounts of available stock.
Press Next
It will then summarise what is entered into the stock take and list on bottom of the stock take into the Total of differences in amount and Total of differences in value
Select Finish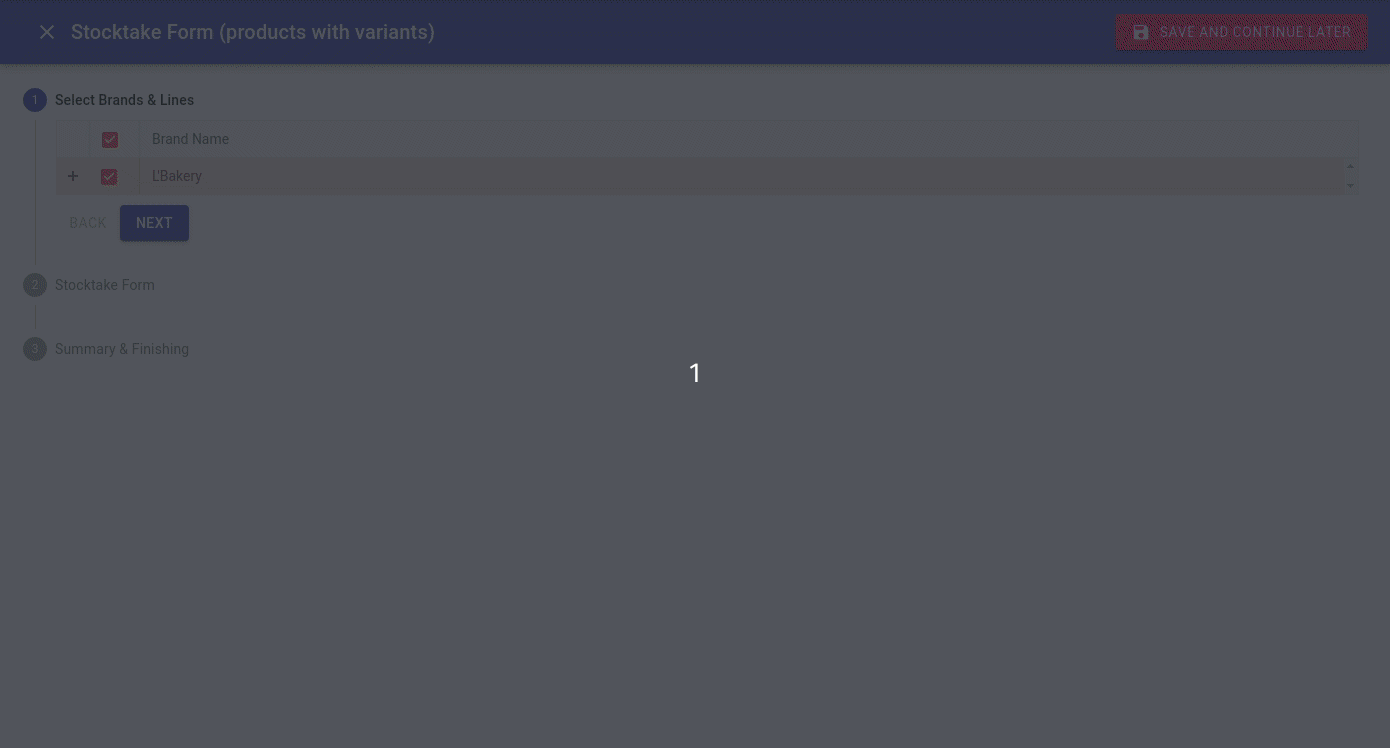 NOTE: the Expected Stock Amount is what the system thinks you should have on hand based on what you've sold recently or what you've used in the Stock Usage tool. You do need to have your "level set" value applied to your products for stock take to work properly. On how to do this just Click Here
How To print out The Stock Take Form
Although designed to enter your stock via an iPad or other tablet, you can still print the stock form to collect amounts via pen/paper if you wish to be entered on a later date.
In step 2, Press the Export PDF button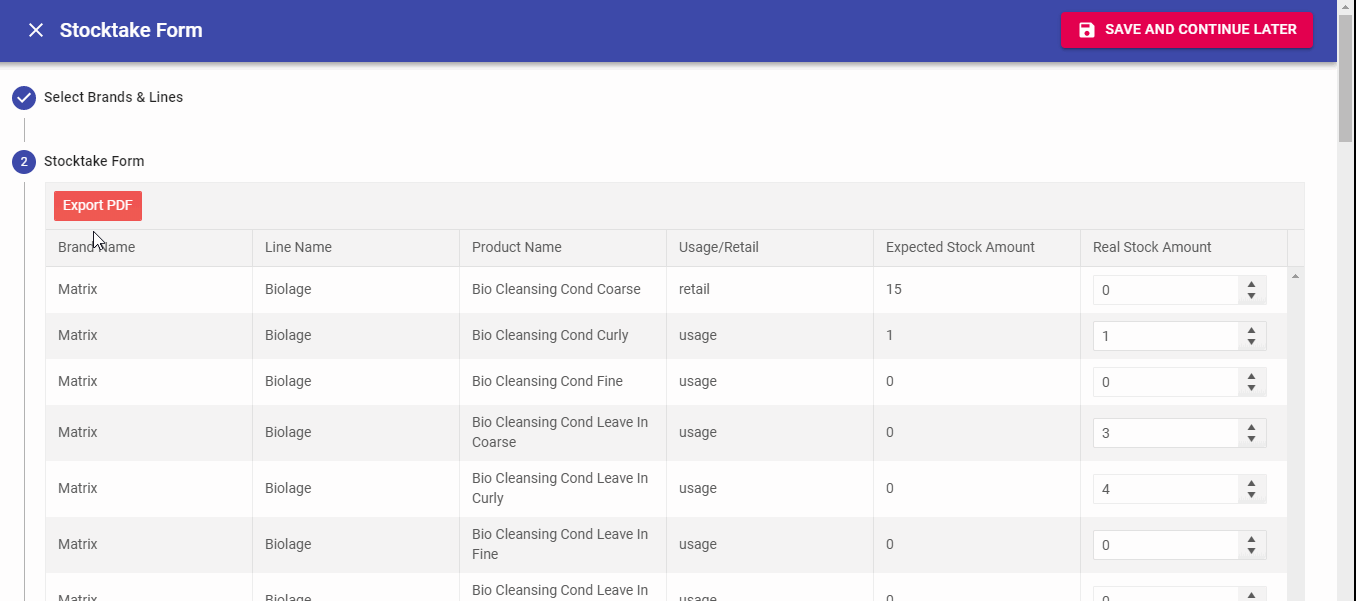 How To View Previous Stock takes
Go to
Choose Products on the left menu
Click on the Stock Tools tab
Select Stock take on the menu
Under History click on the red View button to view previous stock take as shown in the screenshot below.