Client Diary allows you to keep track of taking Petty Cash from your Cash Drawer / Till. As you spend the money it's deducted from the End of Day figures and your figures will therefore balance. It also keeps track of the spending in reports so you can prepare that information for your accountant instantly at tax time.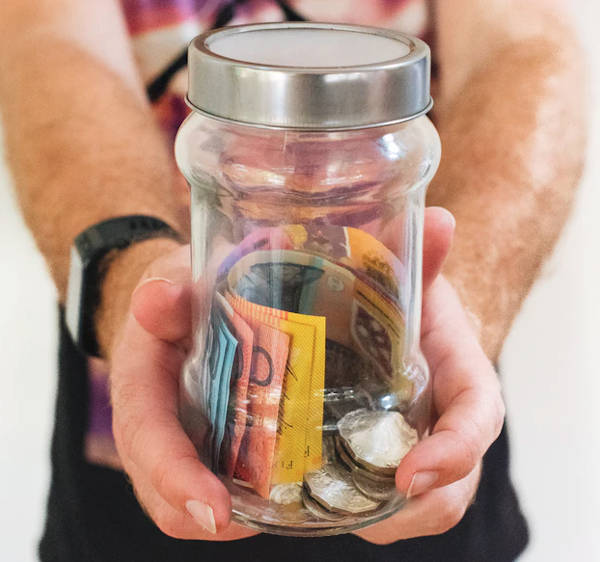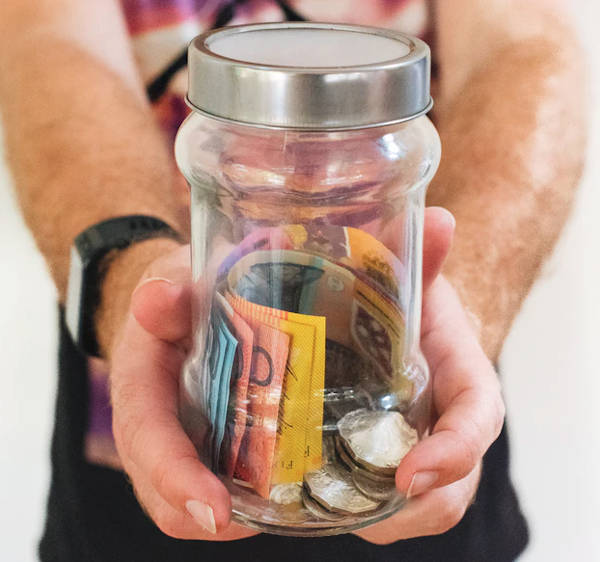 How to record a Petty Cash transaction
Select the + Button at the top of screen.
Choose the New Petty Cash option.
Change the Date of the transaction (if not today)
Enter the Amount you spent in total
Provide a Reason for the purchase
Press the Submit Button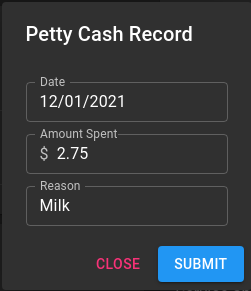 How to view Petty Cash records
Select the Reports Menu
Choose the Petty Cash Report
Choose a Date Range and any other options required at the top of the report
Press the View Report Button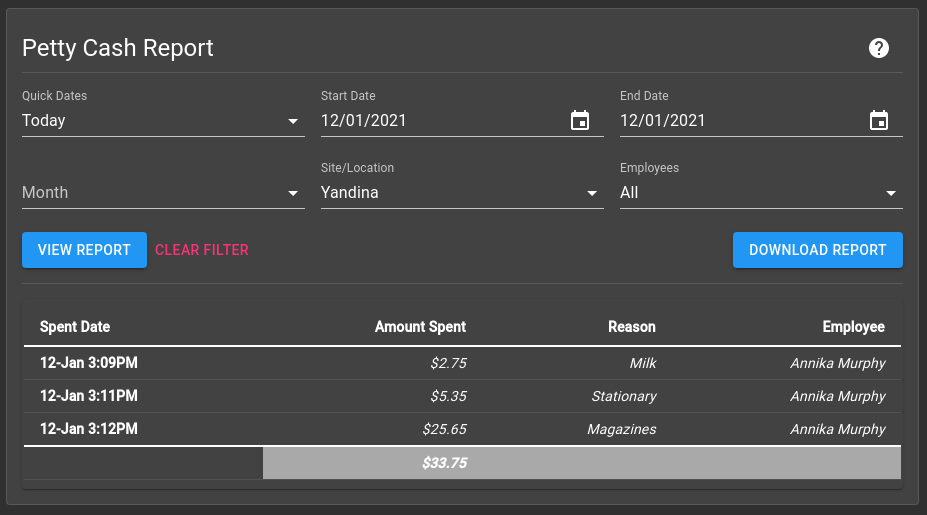 How to account for Petty Cash in the End of Day figures
The Petty cash automatically shows up in the End of Day figures. At the bottom of the End of Day tool you'll see the petty cash math and how it impacted your float that day.
Important : The Petty Cash is taken from the float in the calculations. So if you had say a $100 float, had no cash income that day and spent $20 in Petty Cash, your float balance would be $80 at the end of the day.