You may have stopped providing a service or find that you no longer need to send a pre-appointment message to clients for a specific service anymore. This document shows you how to do that.
Select the My Account Menu
Press the Marketing Tab
Choose the Before Appointment option
Expand categories by pressing the + symbol
Search for the Service.
Press the Edit button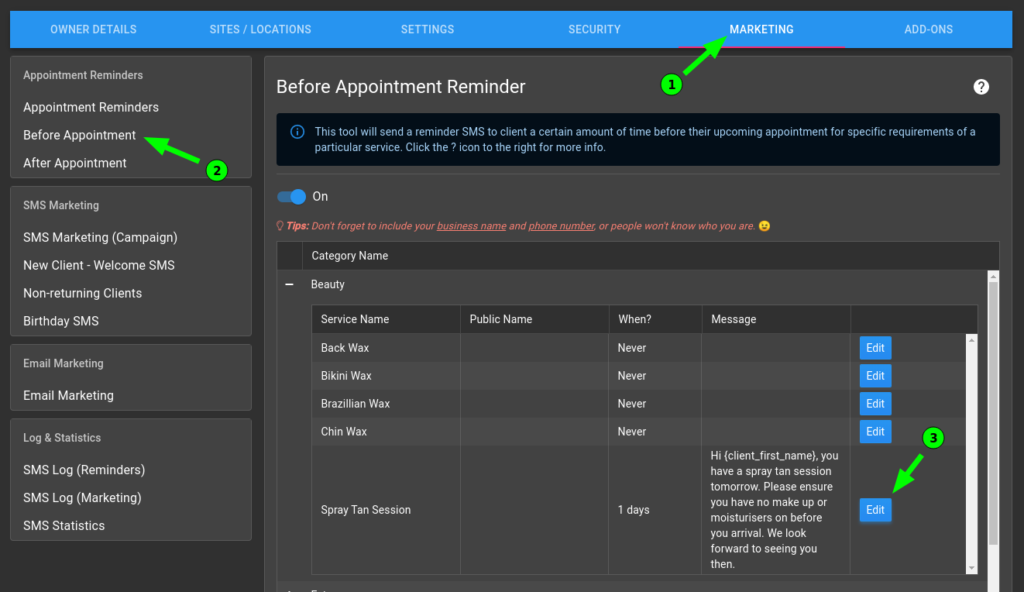 Change the time to Never
Press the Update button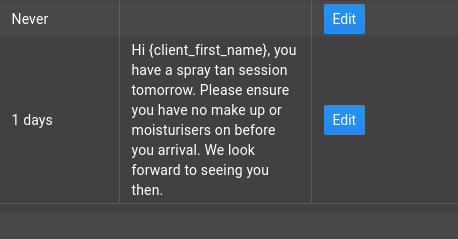 The pre-appointment message for that service will no longer go out as soon as the Update button is pressed.
You can learn more about pre-appointment marketing by following this link.