Client Diary has the ability to automatically follow up on your clients if they've had a specific service.
This saves you time on the phone and ensures they never miss an important piece of communication.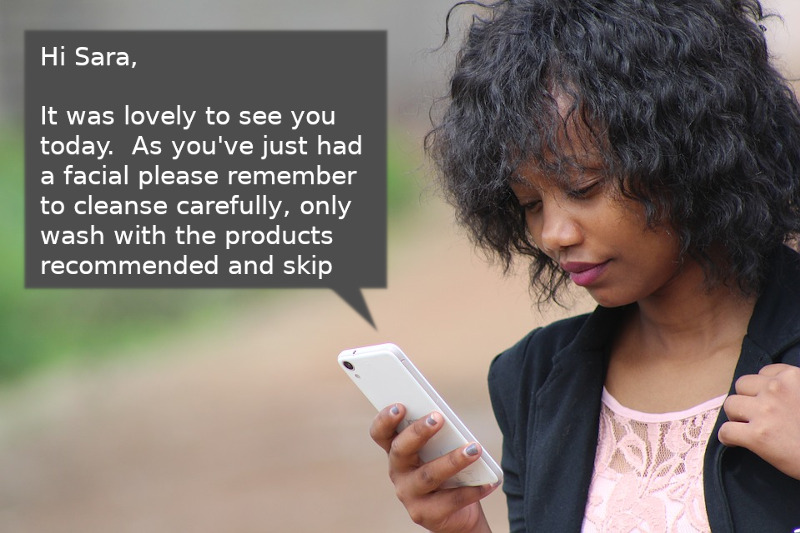 Common uses include:
– eyelash extension after care instructions
– tattoo after care instructions
– facials/peels after care instructions
– hair colour change check to see client is happy
If you have any service that really should require follow up then this is the perfect, automated tool for you.
Find out how to setup your own automated after care instructions by visiting our After Appointment Marketing Overview.