Bots are designed to automate tasks. We've created one to help you and your staff quickly view information on your phones using the popular Telegram messaging app.
If you use the Telegram app for messaging with your friends and family you can now use it to communication with Client Diary with the new, free Telegram Bot!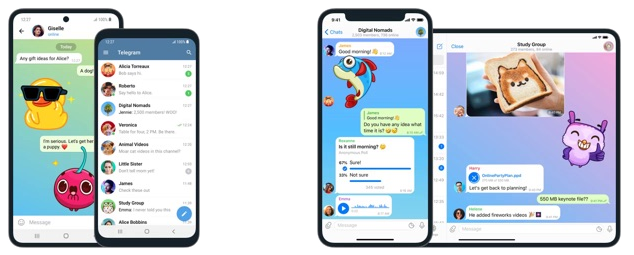 Setting up is super easy and once done you can simply chat with the bot to get:
▪ your roster (this week or next)
▪ your target progress
▪ your bookings (today or tomorrow)
What is Telegram?
Telegram is one of the world's fastest growing messaging apps. Similar to Whatsapp, Facebook messenger, iMessage and more. Its focus is on privacy and secure communication as well as a fun and easy to use interface. With over 400 million users worldwide it's an extremely popular messaging app. Visit their website to learn more…
We've been using the Bot ourselves now for some time whilst building and testing it. The Bot has become one of the quickest ways we've known to keep an eye on our upcoming bookings at the touch of a button. We're smitten.
Follow this link to learn how to set up and use the Bot!
We know you'll love the Client Diary Telegram Bot. Be sure to put it to good work. It's free and it is another great tool to improve efficiency and automate communication for yourself and your team.
Enjoy and all the best,
The Client Diary Team!