Automated Client Forms are here.
This is one our most requested features of all time.
We're proud and excited to share that Forms are now in Client Diary.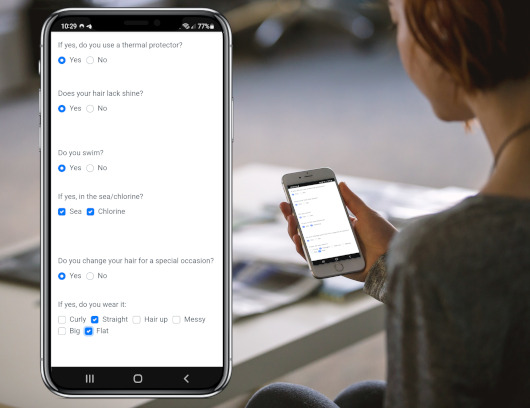 Save Time & Money with Client Diary's Forms
Automated To Save You Time
Here are just some examples that can be done for you automatically:

Appointment Form
Send a form via SMS before their appointment. The client can fill in the form on or before arrival and ensuring time savings at reception gathering their info.

New Client Form
New clients often require specific questions to best serve them. Automatically send specific questions only to new clients and have it ready to use on their arrival.

Review / Feedback Form
Do you want to know what your clients are thinking of your business? Why not ask them after a certain number of visits that you choose? Get feedback and keep your business relevant to your client's needs.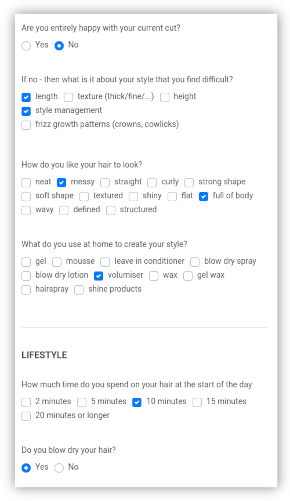 Custom Forms Easily Designed
Your Own Brand
Add your own logo, business name and customise the form's wording
Choose From Templates
Not sure where to start? Simply pick a template designed by our expert team and modify it to your liking.

Design Your Own
The Client Diary Form Builder is drag and drop. Easily and expertly create your own forms from New Client Consultations, Customer Feedback, Health Regulation, link to google reviews, facebook reviews and more.

Share With The Community
If you have a favorite form that you know would help everyone, let us know so we can turn it into a template.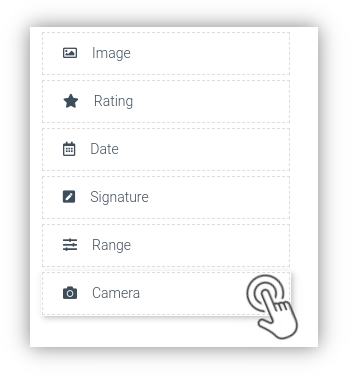 The Client Diary Form feature is a fantastic tool for streamlining the client experience. Our clients have found it easy to use and we love the sustainability aspect of cutting down our paper usage. Plus the forms are extremely easy to customize for our business.
Keep Your Business Clean & Safe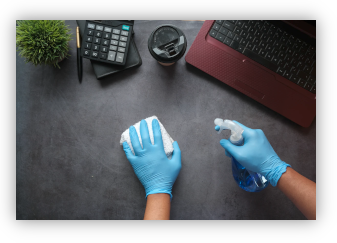 Forms can be sent directly to your client's phone. This can even be automated.

No Cleaning or Disinfecting
Clients fill in the forms on their own devices means you don't have to clean anything.

Up to Date Records
Automate the collection of client data, meaning you have access to their full records should the need ever arise.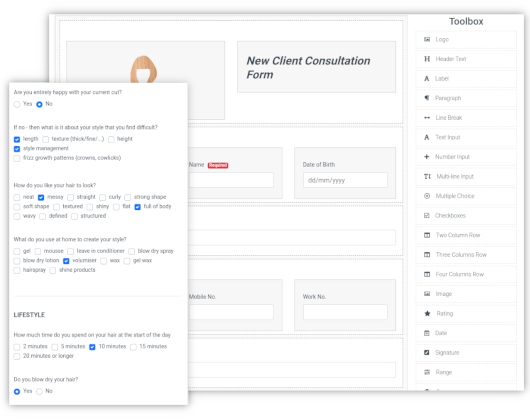 As always, we want to thank everyone that requested this amazing new tool. Thank you to those businesses that have been testing it with us also.
We're confident you'll love the ease of use, the professionalism the forms provide and that your clients will be delighted.
Keep that feedback coming as we love improving Client Diary with your ideas.
Best regards,
The Client Diary Team!