When setting up your online booking, having the background match your logo or banner makes it a more personalised experience.
To do this:
Select the My Account menu
Choose the Add-Ons Tab
Click the Online Booking Setup
Press the "Click to Pick Colour" text next to the Background Colour heading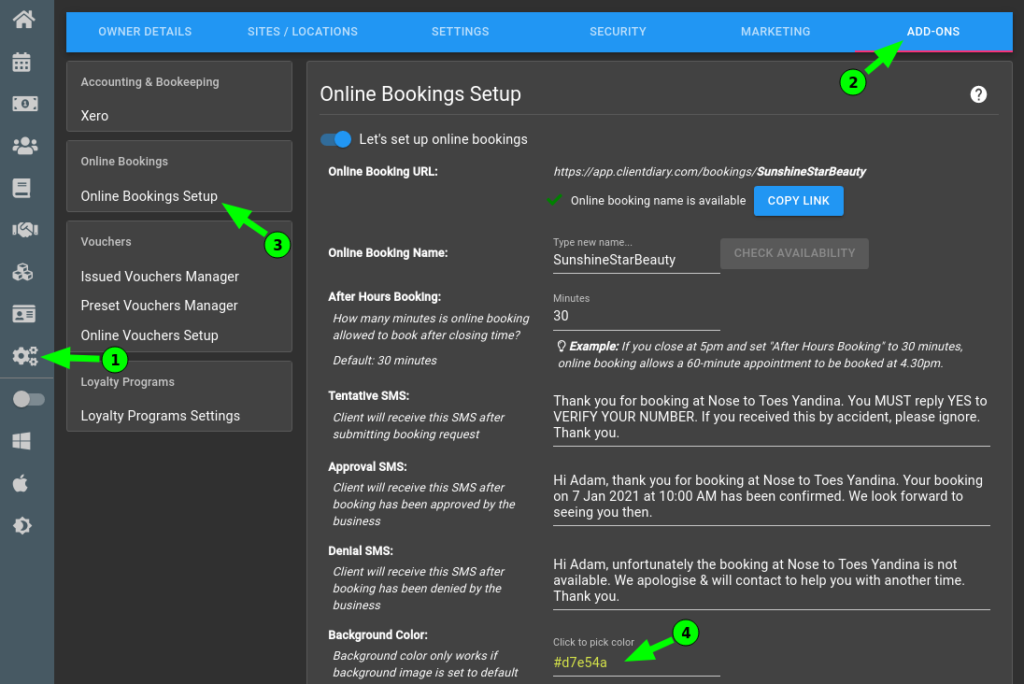 This will allow you to choose any colour you wish. Often this is used to match your business branding.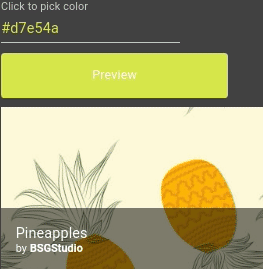 With addition to changing it via the sliders, if you know your logo or backgrounds exact colour as a HEX value or RGB value you are able to enter these values.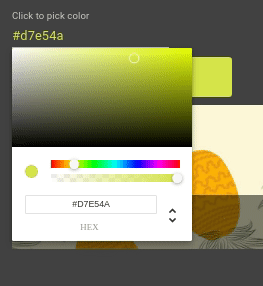 Please note. If you have a background image turned on (as per instructions here), the solid background colour will turn off.
For more info on Online Booking visit our article on the Online Booking Overview.