Making your online booking site unique is one of the best ways to bring more attention to your business. Using the Online Booking feature your are able to add your own branding to Client Dairy.
To do this:
Head to My Account
Press the Add-Ons Tab
Click the Online Booking Menu
Select the Upload Banner Button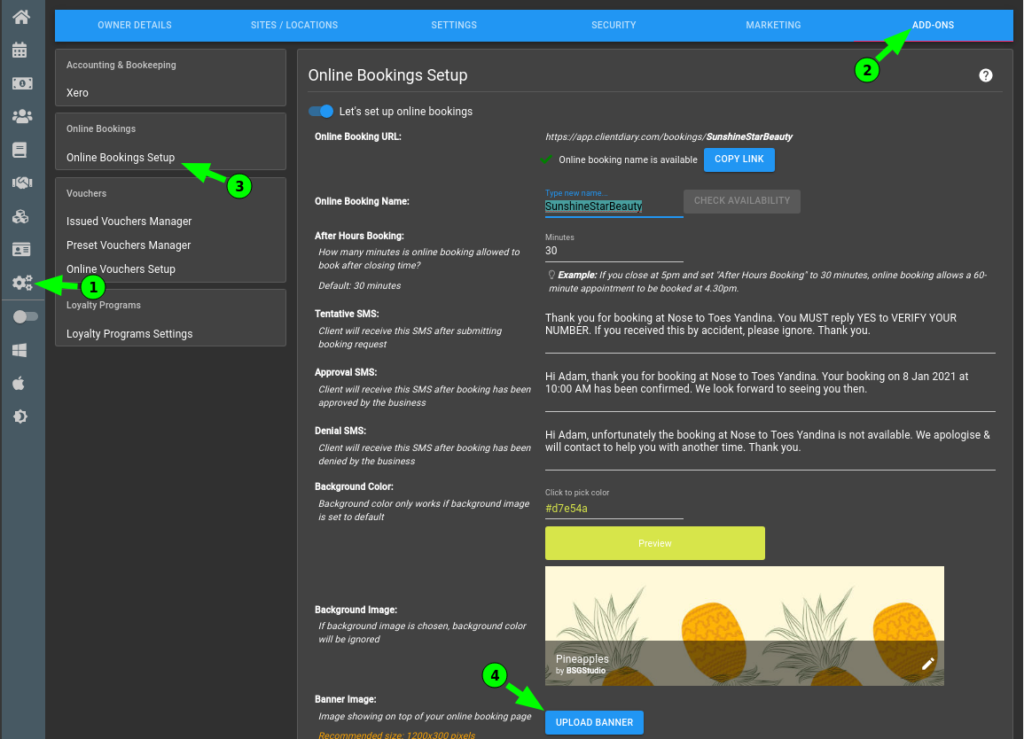 Find a new image from your computer, or from the web
Press the Save button
When you head to your online booking link you will now have your own banner at the top of the page to reflect your business image. Used in conjunction with the background pattern settings you can customise the look and feel for your clients to help identify with your business more effectively.
NOTE: For the banner image to look its best it should be 1200 pixels wide in size. If your image is not that size it will be scaled and may not look as good as it should. Please ask your graphic designer to create an image that size if you want it to be top quality.
For more info on Online Booking visit our article on the Online Booking Overview.