Client Diary allows you to automatically contact a client a specific time after a specific services to deliver the exact message you need.
This powerful tool allows you automatically follow up on your clients. This saves you time on the phone and ensures they never miss an important piece of communication.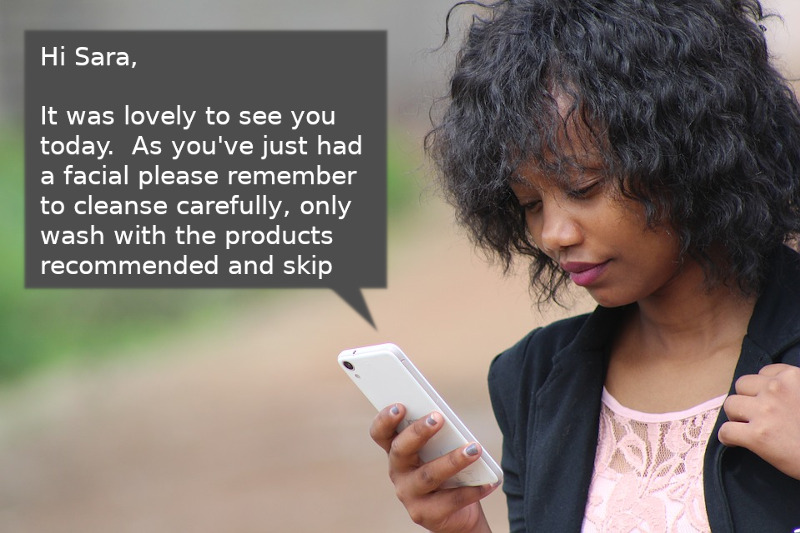 An example might be a beauty salon that wants to ensure clients get a message after a specific facial or perhaps after eyelash extensions. Tattoo studios would send an after care message after the tattoo is complete which will ensure their follow up is performed. Any service that requires instructions and after care follow up will be handled automatically.
Below is a list of links to help you use this powerful, automated tool:
Settings up After Appointment Marketing
Editing After Appointment Marketing messages