Blockout appointments are very versatile. You can use them to block out a quick meeting, a doctor's appointment, leaving work early, a holiday and more.
Blocking Out Time in a Day
Click and drag with your mouse from the start time until the end time of your block out.
When prompted, choose Block Out Time.
Optional: Select a Reason
Optional: Enter a Note
Press the Submit Button and you now have time blocked out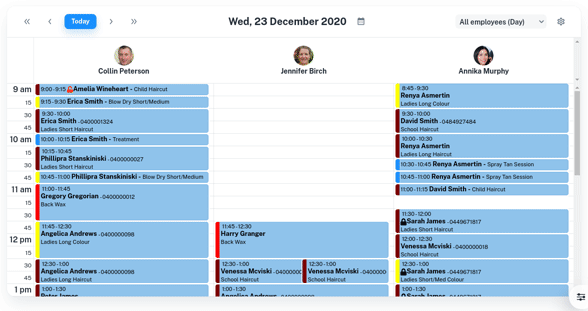 Optional: When selecting the time you can select from the Duration drop down of a preset about of time.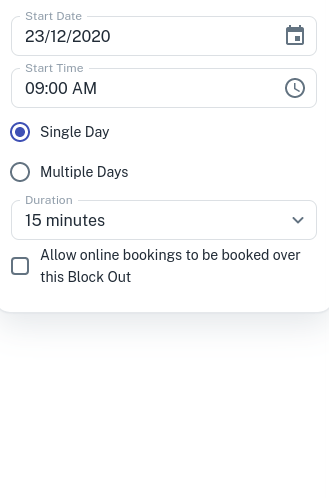 Blocking Out Holidays / Multiple Days
Assuming booking a holiday, move to the start date of the holiday in the calendar.
Click on the start time of the holiday in the calendar.
Select the Block Out Time button
Press the Multiple Days option on the left
Enter the End Date to choose the last day of the block out
Change the End Time to choose what time the last day of the block out finishes
Under the Block Out Reason select which block reason to select what type of block out it is
Click on the Submit button to add the block out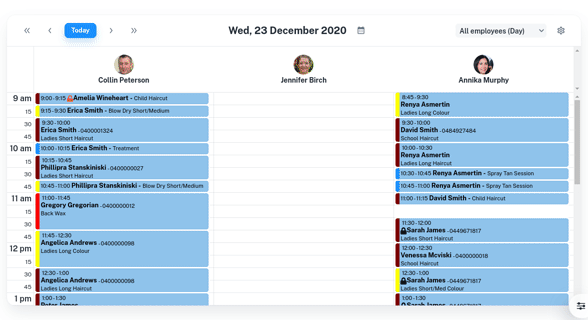 Allowing Clients to Book Over a Block Out
When creating a Block Out you may be using it as a reminder or as a temporary space that clients will still be able to be booked.
Head to the Calendar
Start to create the Block Out as Instructed Above
Tick the Toggle to Allow online bookings to be booked over this Block Out
Complete Block Out