Service Bundles allow you to package many services into one for quick and easy selection when making bookings. This document shows you how to setup a Service Bundle.
Select the Services Menu
Click on the Bundles Tab
Choose your Site/Location

Press the large, + icon in the main window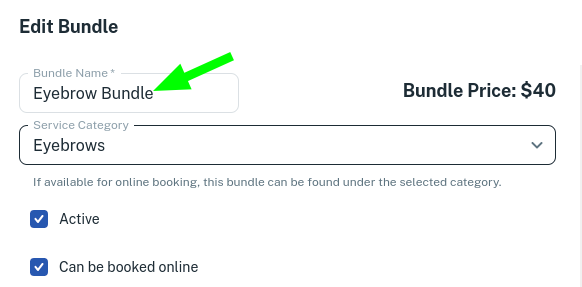 Add the Bundle to a Service Category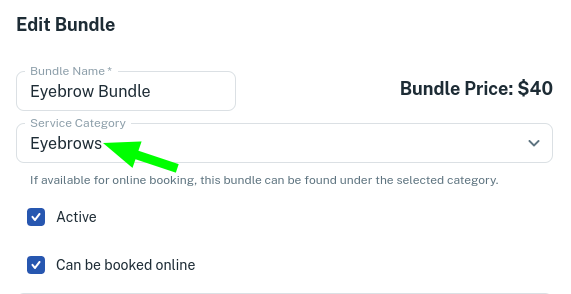 Decide if you want this Bundle to be bookable online or not by ticking or unticking the checkbox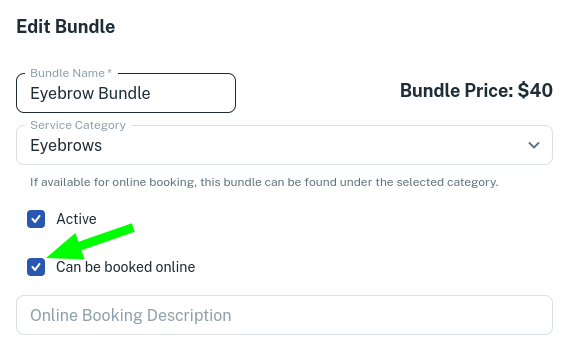 Optional: Add a description for the online booking.
Use the arrow in the Service Selection drop down to open the service selector
Place a tick next to each of the services that you want in your Bundle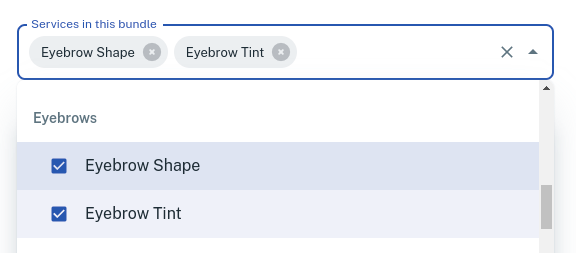 For each of the services in your Bundle:
Adjust the price if required
Adjust the timing if required
Be sure to look if the timing is a Gap or a Busy period
You can also add more Gaps or Busy periods
Note: Any adjustments you make here do NOT affect the original service. This allows you to create specific bundles with adjusted timing that only match that Bundle.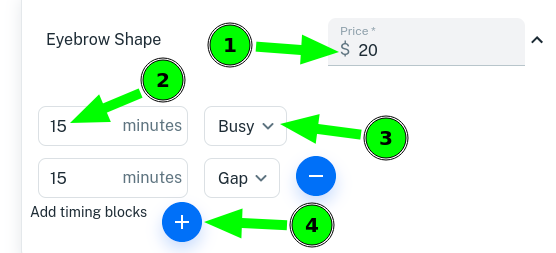 When you are done, press the Save button and your bundle will be created and ready to use.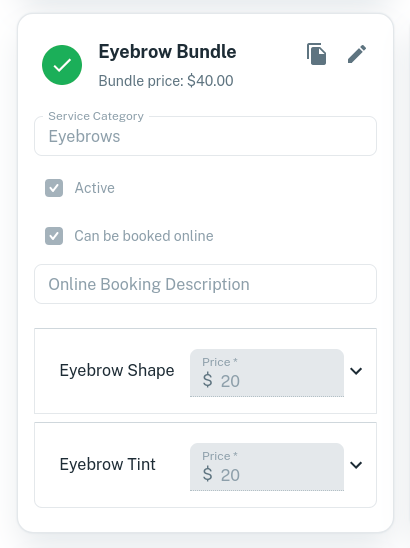 For more info on Bundles, be sure to read the Service Bundles Overview.