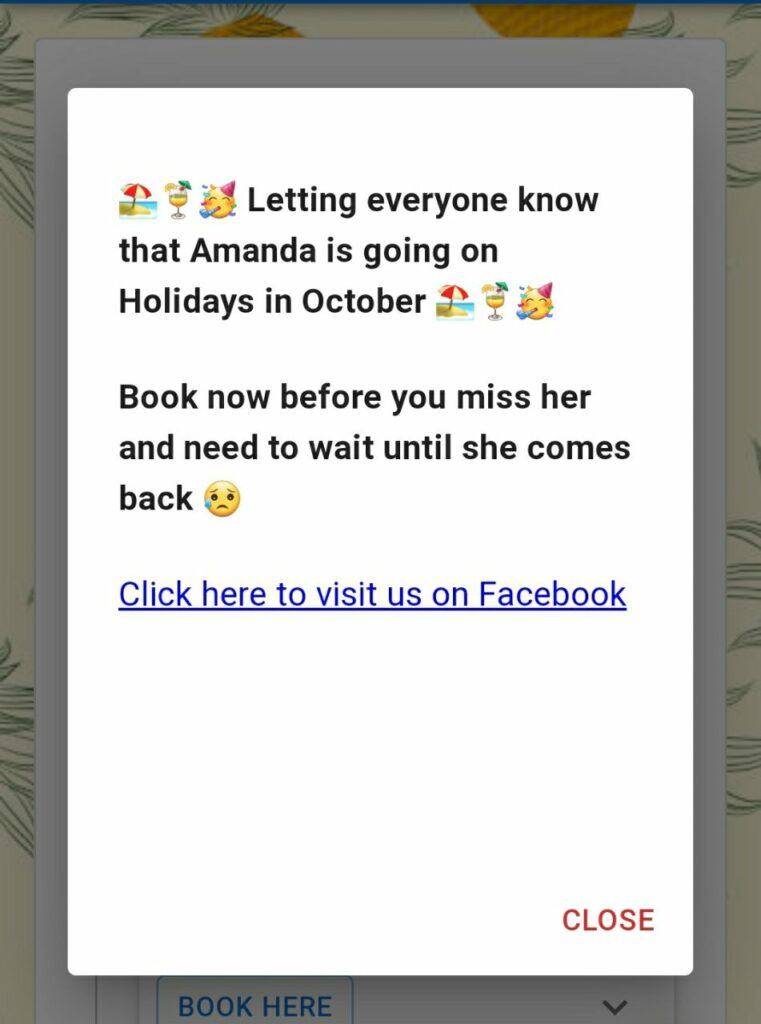 Adding an Announcement for your Online Booking is a great way to let your clients know about any special deals or any important details about the business.
To get started we recommend to first set up your Online Booking, click here to find out how.
Then to set up the Announcement:
Follow steps above to enter Online Booking Setup
Scroll down the page to the Announcement Setup
Select toggle to turn On the Announcement

Enter Your Announcement using the different features

Optional: Using the Link tool add in links to your Facebook, Instagram and more.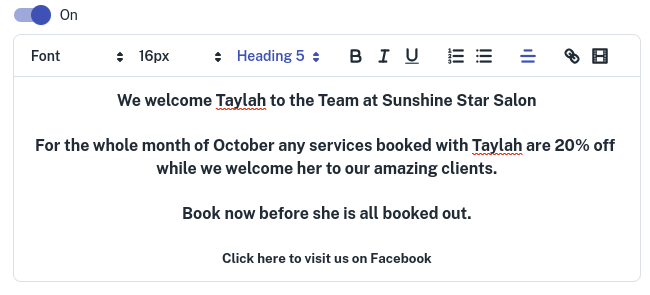 Optional: Use the Video Tool to link a video to your Announcement
Press Save once complete
Now when you Client opens your online Booking it will look similar to below: