If you have your Service Bundles setup and decide you don't want to offer a particular Bundle anymore you can easily delete/de-activate a Bundle. This document shows you how.
Select the Services menu
Press the Bundles tab
Choose your site/location

Select the Edit button on the bundle you wish to remove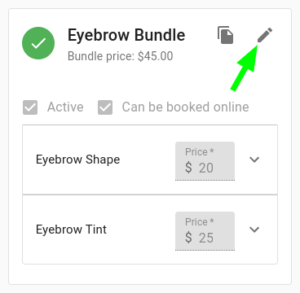 Unt-ick the Active check box
Press the Save button
The Bundle will now be hidden from bookings and not usable again unless you wish to re-activate it.
If you want to learn more about Bundles, be sure to read the Service Bundle Overview.