After creating the class (For steps to create a class, Click Here) the next step is to enter it on the Calendar. This will allow you to start to book clients for the specific class or have the possibility for them to book it themselves online.
To add a class:
At the calendar screen, click once on the page, at the time you wish to create the class.
You will now have the options to create an appointment, block out time or class.
Choose New Class button.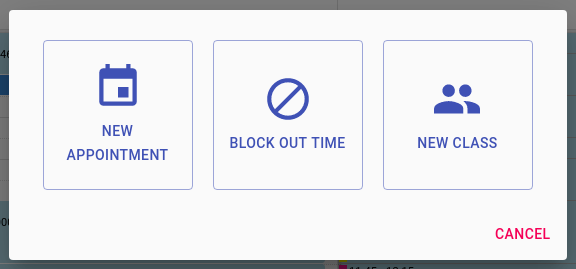 On the following screen there are options to choose the class and enter clients as attendees
(Optional) Edit the Time of the Class
Choose a Class, you then have the option to edit the price, capacity or duration if this class may differ from a usual class
(Optional) Add a Note to the class
Search for and add clients that would like to add to the class.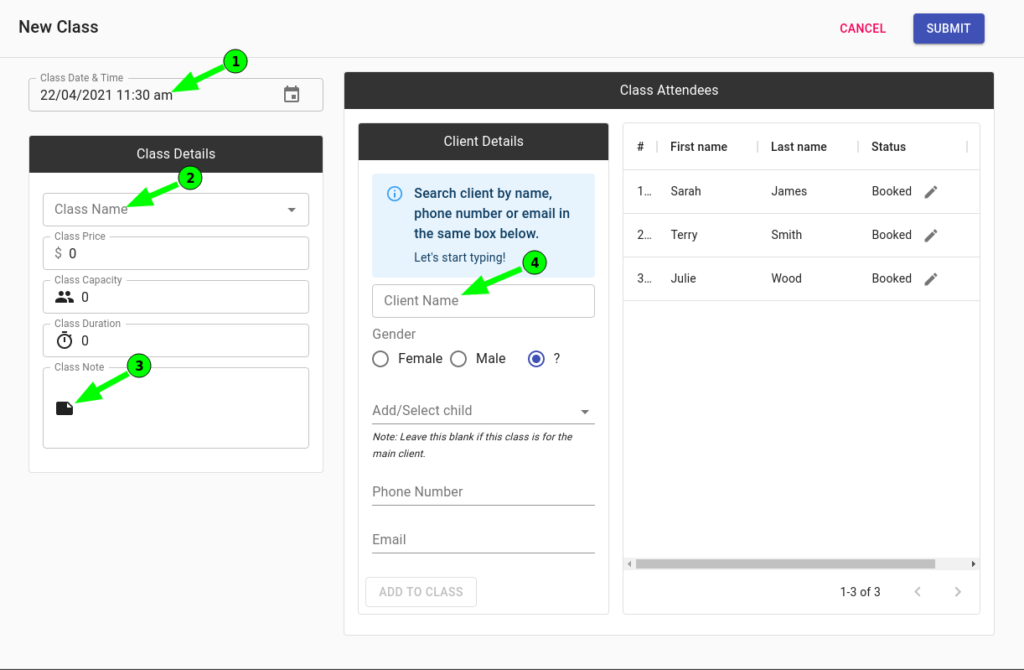 For further information on classes, Click Here.