At times you may choose to add new services to your business to expand or to edit existing services to freshen the look of the business.
How to Add a New Service
Select the Service menu
Click on the Add New Service tab
Fill each relevant input
Press the Save button to finalized the created service
Notes on what each input means
Service Name : what the name you what to call your service
Category : what name you want to call your category that the Service Name will be listed in
Location/Price : what price you wanna set for the service at the business location for example in the screenshot below you can see Noosa is set at $45 and Maroochydore is set at $45
Available : if you wanna make that service available at that business location
Time Required : how much time you need the service to be
Online Booking Name : what name you want the service to be called when clients book online
Can Be Booked Online : an option which allows or not allows the service to be booked online by clients
Active : an option if you the service to be active in Client Diary or not active (deleted)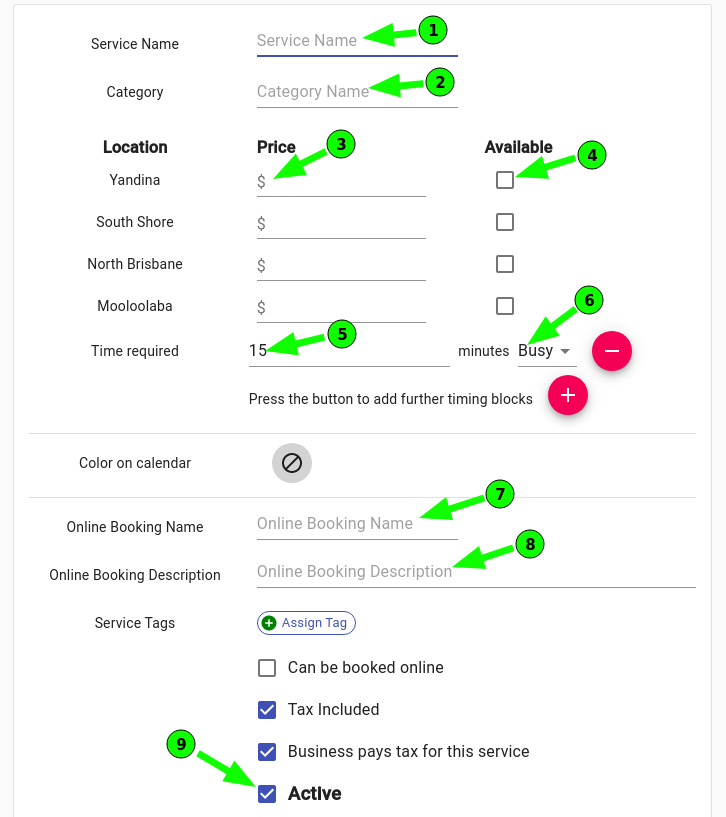 How to edit an existing service
Select the Service Menu
Search the Service you want to edit
Enter any changes you would like to make
Press Save to apply to the service
When editing a service, Client Diary helpfully shows the earnings per hour under the price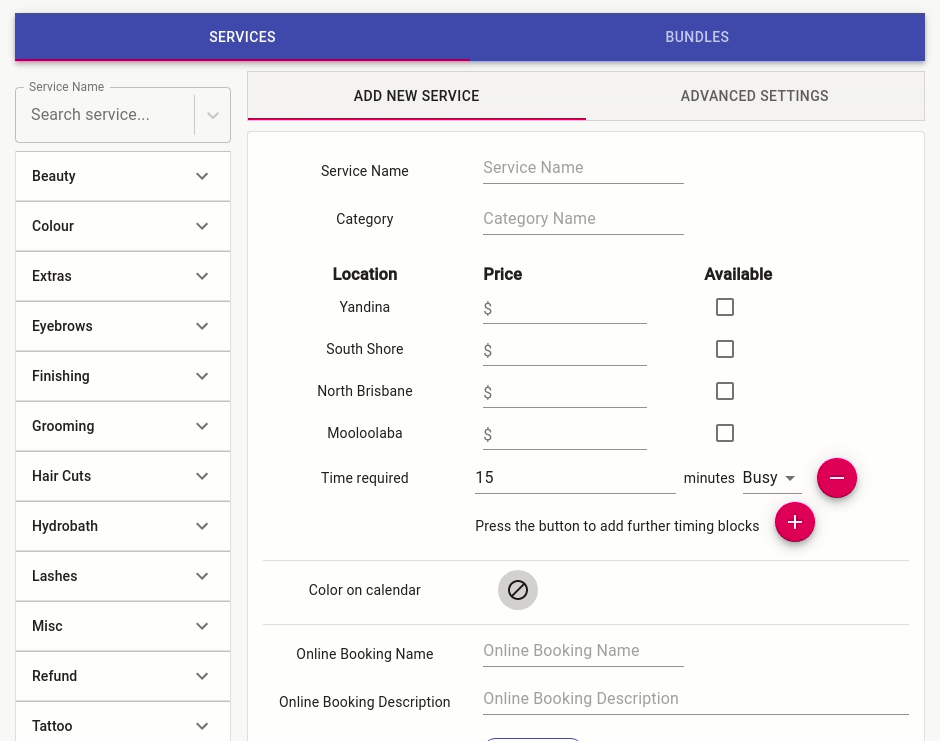 How to add extra service time (including gaps)
Select the Service Menu
Search the Service you wish to edit / add extra service time to
At Time Required enter the time required to do the service
If you want more time blocks to the service click the '+' button
Enter how many minutes you want this time to be
Choose what type of time block you want it to be (a busy period or a gap).
Press Save to apply changes.