Their are different options to add new clients to your Client Diary Database.
Via the Calendar
Go to the Calendar menu
Create a new appointment
In the new appointment pop up enter the new client details
Finish the rest of the booking
When the appointment has been made, the clients details have been saved.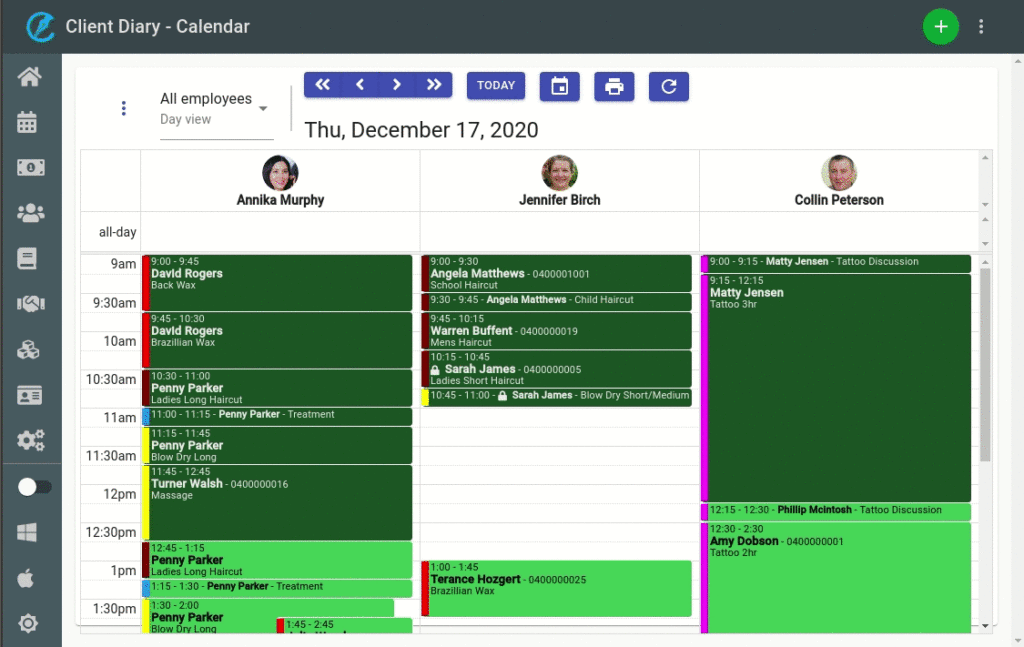 Via the Client Menu
Go to the Client Menu
Select the Add/Edit Tab
Enter in your New Client's Details
Click on Save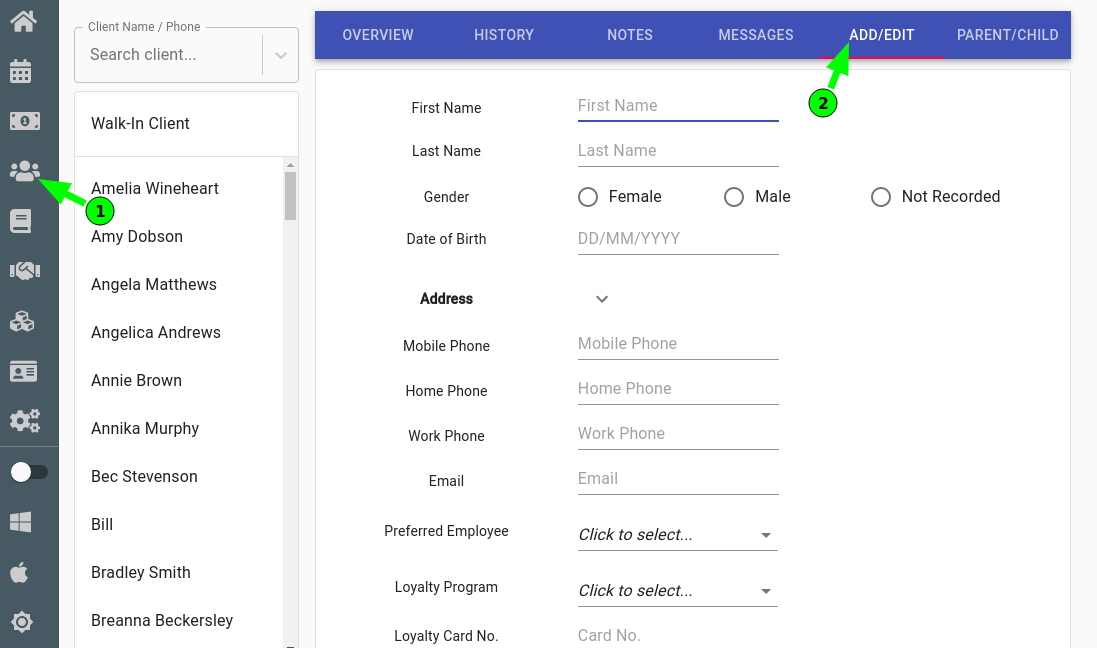 Optional: If you click on the + icon next to the business location, you can then select New Client and this will now take you to the client menu.