To send an SMS to your clients you will need to get setup top up on your credits.
To do this:.
Select the My Account Menu
In the My Account Menu, in the bottom left, ensure you have entered your Credit Card details.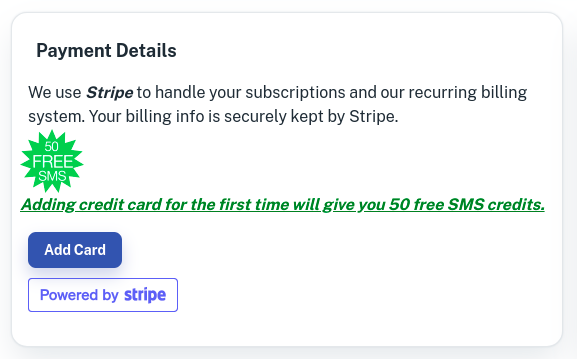 Next, on the right of that area is the SMS top up screen. Select an option for notifications or just press the BUY CREDITS button.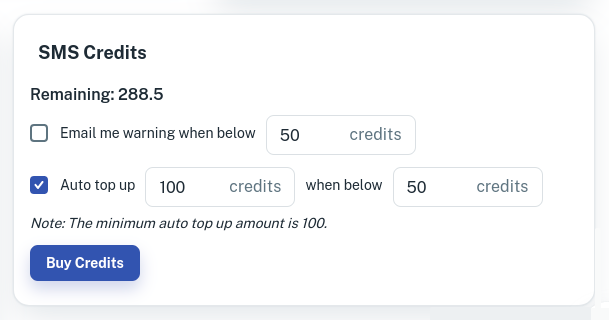 Select how many credits you wish to purchase and press the CONFIRM AND PAY button.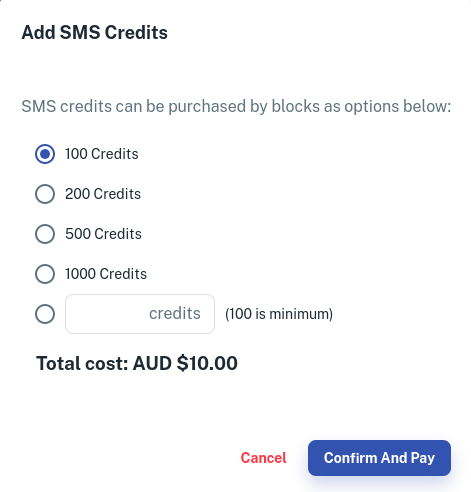 You are now setup with SMS credits in Client Diary.
Auto Top Up
When you tick the Auto Top Up box as shown in the screenshot below. It will auto top up your sms credits automatically each time your sms credit get below 10 credits and will automatically Top up to 100 credits. This is recommended because any pending sms reminders that need sms credits can be applied straight a way without the need of manually purchasing the sms reminder each time.