Client Diary has the option to apply custom colours to services so they appear in the calendar as different colours. This is very helpful to see how busy you are with certain service types at a glance without needing to read each service.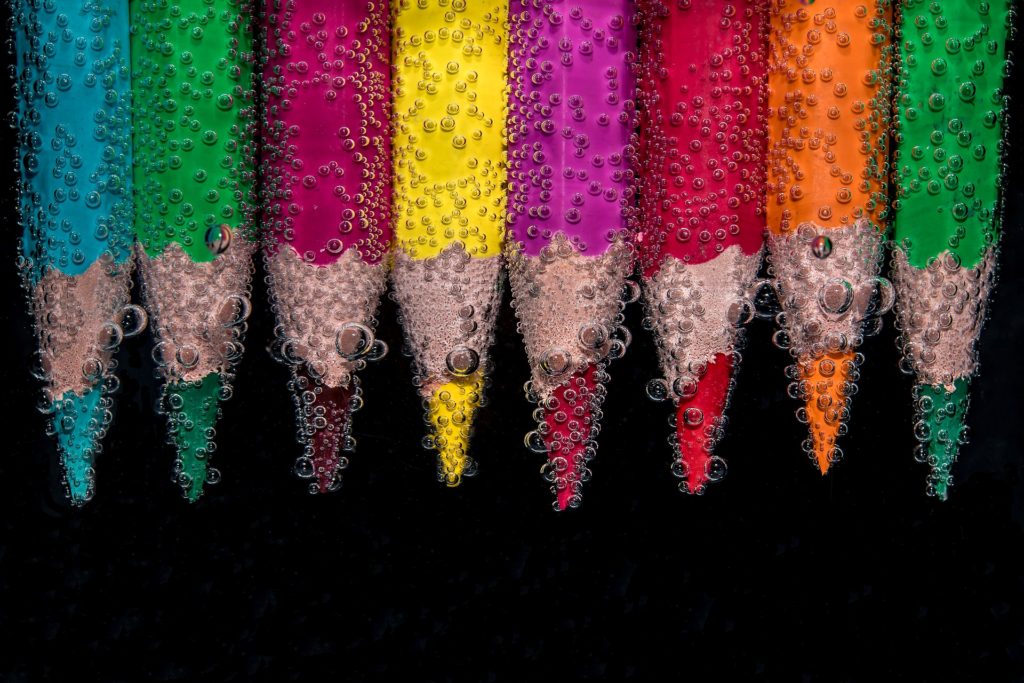 To set up custom colours:
Select the Services menu
Search for the service you want to give a colour
Scroll down to Color On Calendar and select the icon next to it
Choose a colour for this service
Press the Save button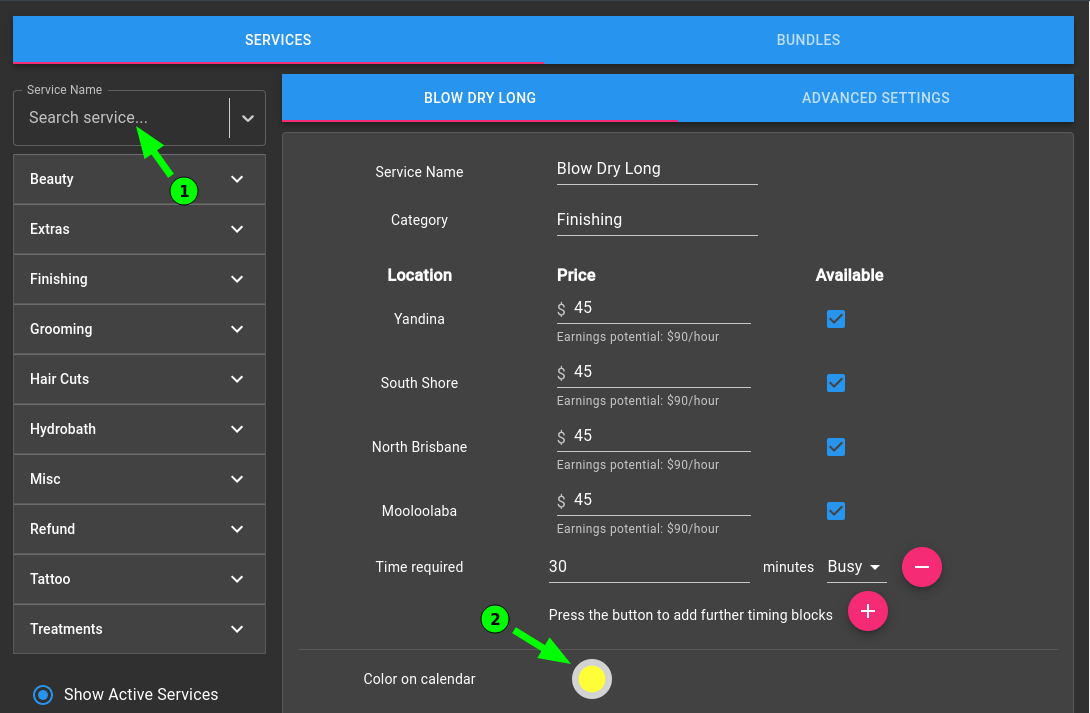 How Custom Colours Look On The Calendar
This example image below shows colour services are set to yellow, haircuts are green and beauty services pink. It's all adjustable of course and a great way to see at a glance what kind of services you have in that day.