There are some businesses where certain employees can do some services and other employees who can't. It's a good idea to setup who can and can't do those services so only the correct bookings are made with the correct employees.
This is particularly important if you have online booking turned on as the online booking system will respect the skills of those employees and only book appropriately based on what they can and can't do.
To setup the Service Skills:
Select the Employees menu
Press the icon next to the employee's name

How to Select What Services a Employee Does
At the Service Skills menu you can select either an entire category at once by toggling the checkbox in the heading…
Or you can toggle an individual service as shown below
Select on the Save button to apply changes once done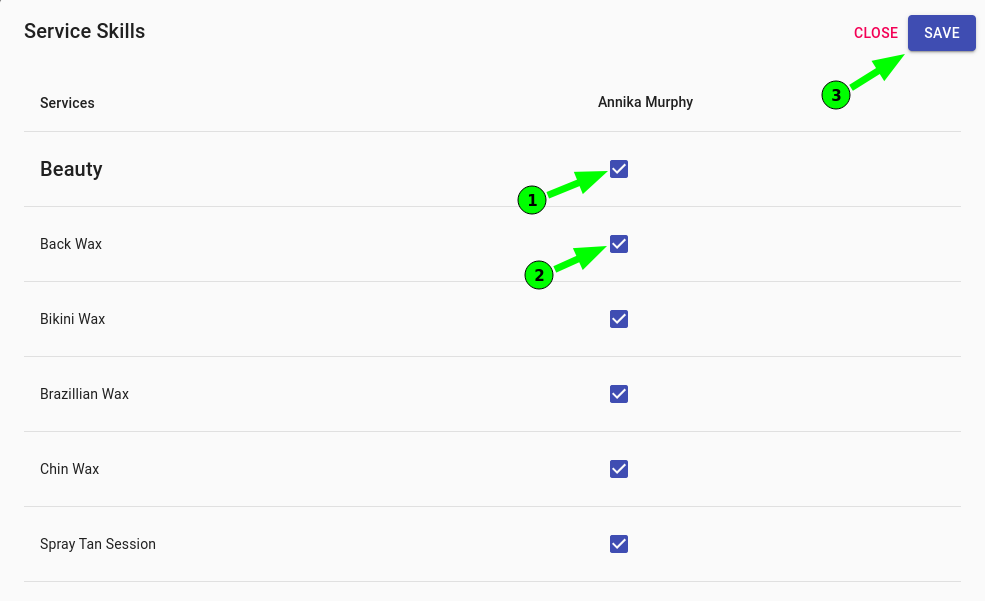 When Employee Tries to Book in a Service That has Been Disabled for Them
When an employee tries to book a service that they are disabled from doing, it will come up with a warning under Selected Services as shown in the video below. You can alter the booking so the service is booked with correct employee with the skills required as shown below.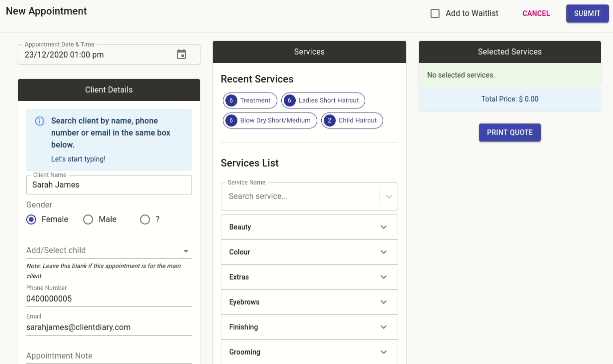 When An Online Booking Tries To Book A Service With Employee That Does not have the skills required
Below shows when a client tries to book a service with employee that doesn't have the skills, the employee is not select-able.