When taking an appointment to POS or when taking a walk in customer there may be a time you need to change the paying client in the POS.
To do this:
When in Point Of Sale.
Select Client's Name or Walk in.
Type in Client's name and hit the search icon .
Complete any other details as needed.
End the sale.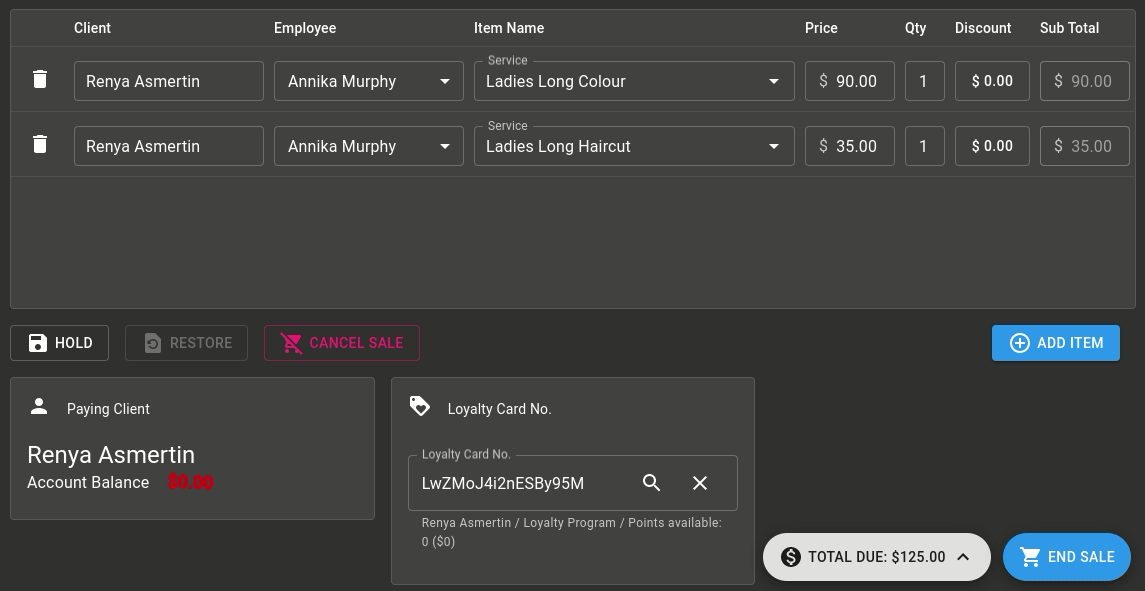 For other queries on how to checkout an transaction in POS Click Here.