It's important to change your password from time to time to ensure only the correct people can access your account.
To change your password:
Select the My Account menu
Press the Security tab
Click on Change Admin Password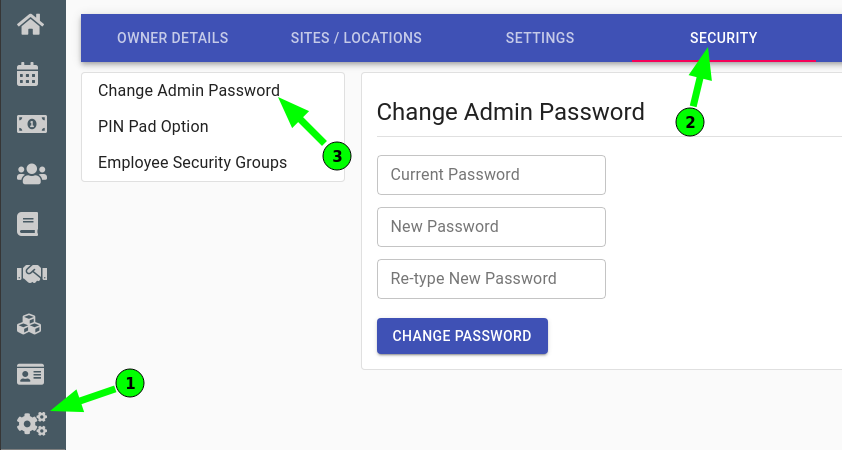 Now you can change the password to a new one by doing the following:
Enter your existing password in the top input
Enter your new password, twice into the following inputs
Press the Change Password button
IMPORTANT: When you do this, anyone using the system will now need to login with this new password.  Your old password will no longer work.