Making a class for your gym, yoga studio or any business, is quick and easy to do. Adding a class lets you keep a record of clients who attend and a method of tracking how successful it was.
Where to add the class
To add a class:
Select the Service Menu
Press the Classes Tab
Choose which Location this class will be for
Click the large plus icon to add a class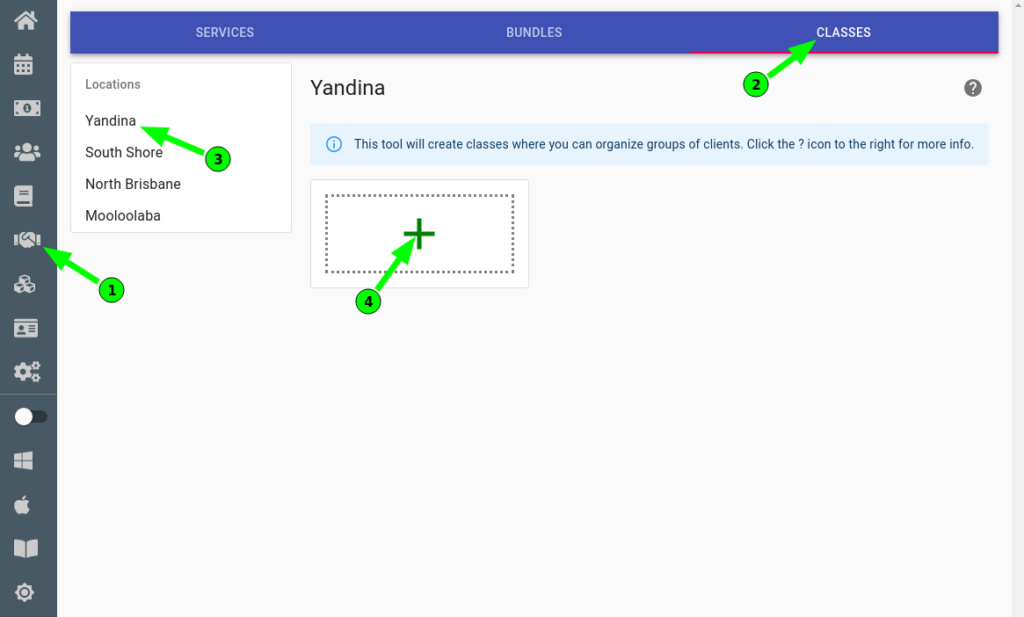 How to add a Class.
Name – This will be the name that is visible on the Calendar, while also being the name that clients see if they are able to book the class online.
Price – The individual price that each person will pay to attend the class
Capacity – The maximum capacity that may attend the class
Duration – How long the class will go
Colour – You have to option to edit the colour of the class on the calendar. This will help make it standout from other appointments, or at a quick glance see which classes you have that day.
Booked Online – If you would like the option for clients to book the class online
For further information on classes, Click Here.