Client Diary has a powerful feature which will email your employees their appointments for next day they work. The email includes no private or financial information and is an excellent way to see what your day will be like before getting to work. This option is off by default.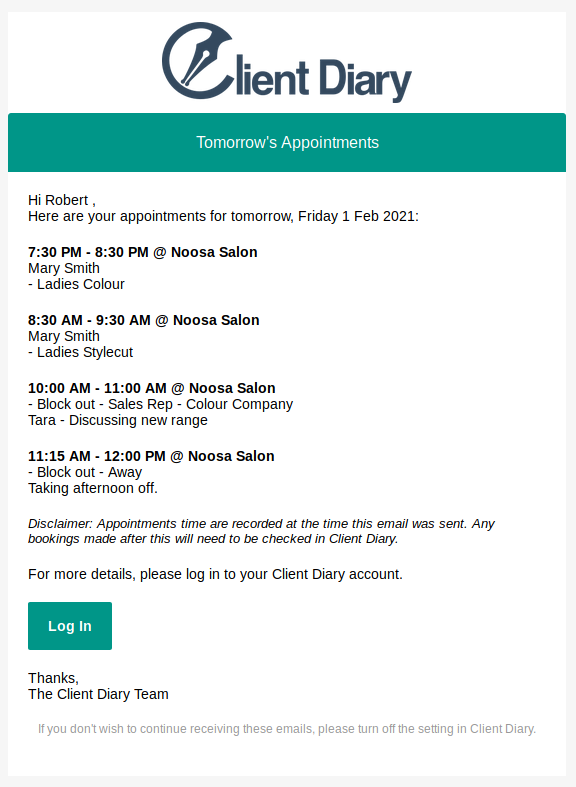 To turn on Employee Roster Emails please follow the below instructions:
Select the Employees menu 
Search the Employee
Scroll down to Email Next Day Appointments
Press option for Send A List Of Next Day Appointments To This Employee Via Email At 8.00 PM Everyday
Click on Save button to apply changes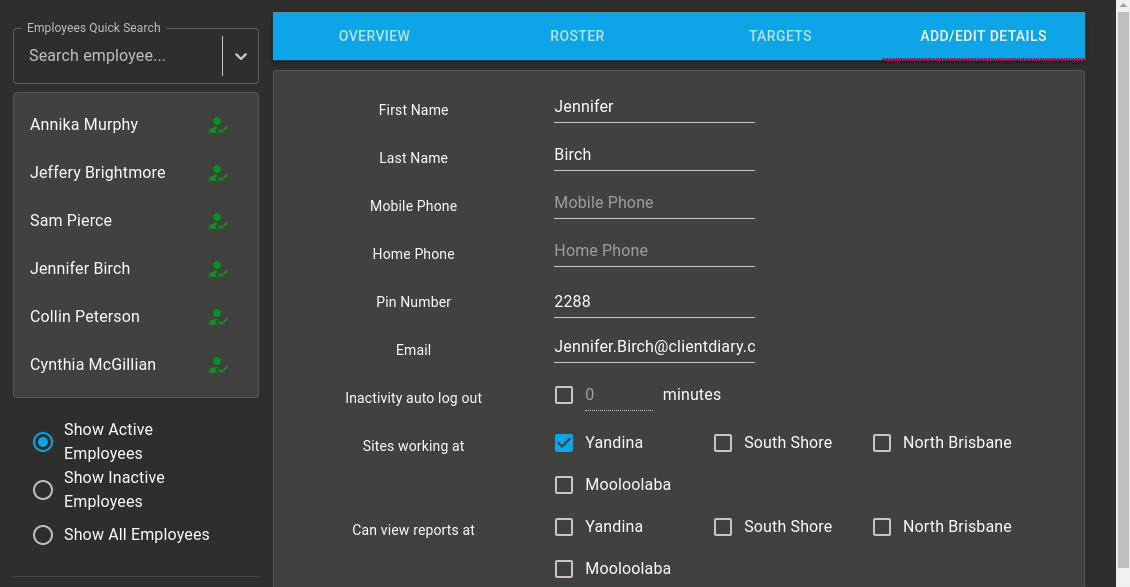 For this option to work you will need to make sure that your employees have their email address added to Client Diary. For help editing an employee' email please have a look at this page.