Running your business takes many things to do, to help relieve some of the pressure there is an option in the Client Diary Online Bookings settings that enables for your customers online bookings to be auto approved on your Client Diary calendar instead of you manually doing it yourself.
To do this:
Select the My Account Menu

Click on Add-Ons 
Press Online Bookings Setup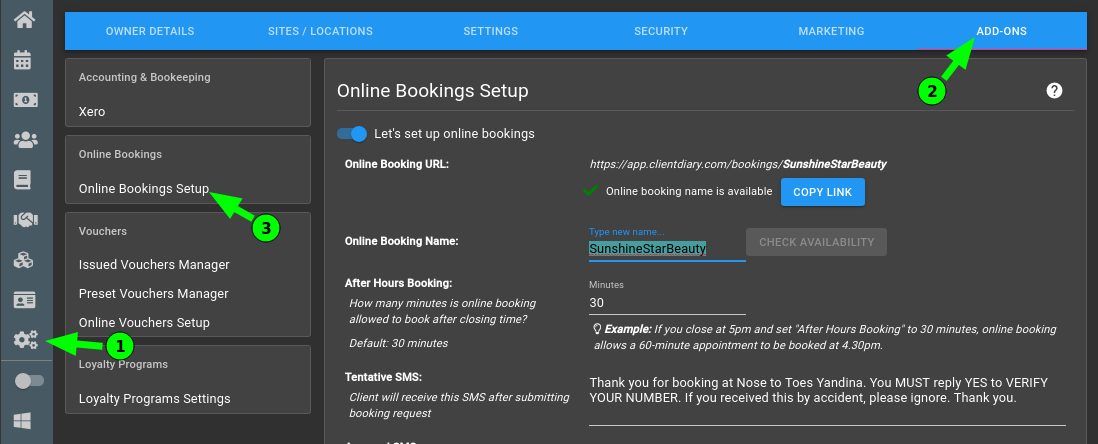 Scroll down to the bottom to Auto-Approve Bookings
Click on the toggle to change to Yes
Select Save to apply settings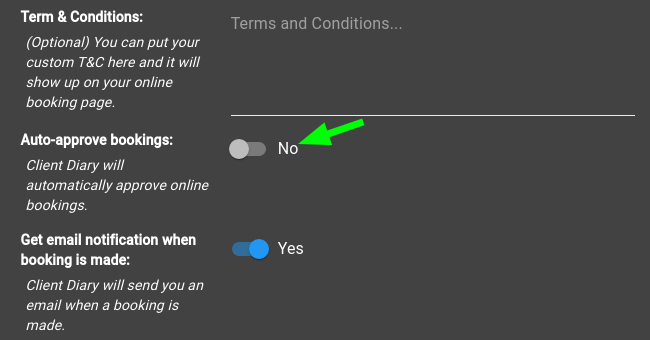 This will now auto approve all future online booking that your clients make in your Client Diary calendar.
Note: When an auto approved online booking appointment comes through to your Client Diary calendar you will not get online booking notification as the appointment will look like an normal booking in your calendar but you will still receive the email notification when someone makes an online booking.