Client Diary has the ability to estimate your future income. This allows you to plan ahead and be pro-active in your business making decisions. For example, imagine you need $3000 a week to break even. Client Diary might tell you that you're booked to bring in $2500. You know at the very start of the week that you're $500 down and need to make that income to break even, then start profiting.
To use the Appointments Projections tool:
Go to the Reports menu
Select Appointments Projections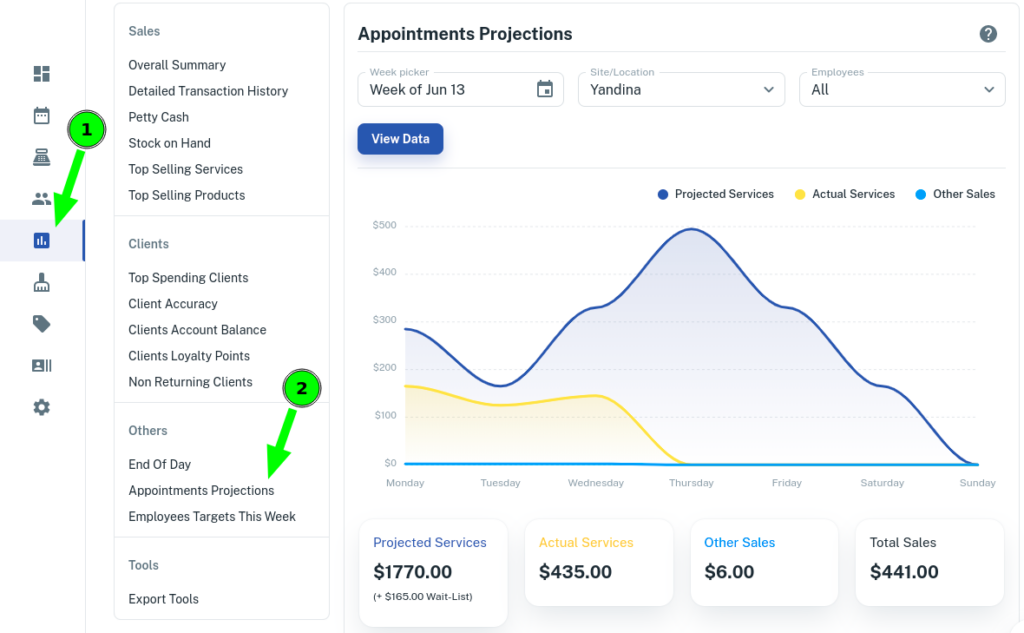 How To View your future bookings projection
Click on Week Picker to select which week you want to view
Click on Site/Location to select which business locations you want to view
Click on Employees to select which employees projected figures you want to view
Click on the View Data button to view the data
Note: If you adjust the above options you must press the View Data button to refresh the graph.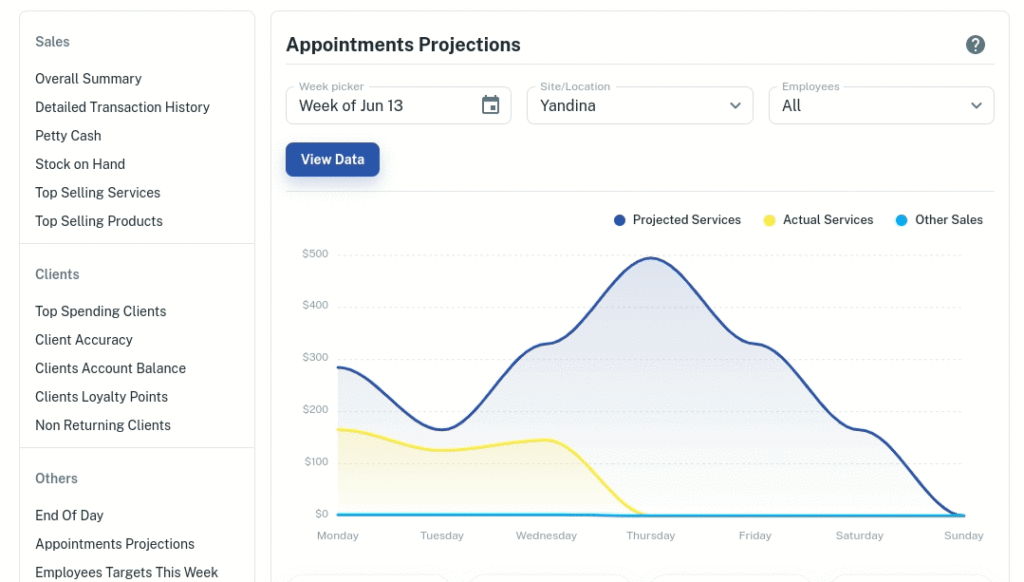 Description of Figures Provided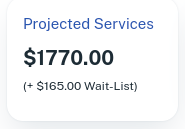 Client Diary looks at your future bookings to determine how much money you are going to earn in the week. This is your Projected Services. This also displays appointments on the wait list in the amount below the Projected Services.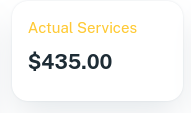 As the week progresses keep an eye on your actual income VS your projected income. This is your Actual Services and this will update as you process sales in Client Diary.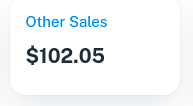 As well as services you can keep track of income like Surcharges, Products, Gift Vouchers and Deposits. It all counts as income but is handy to separate. This is your Other Sales.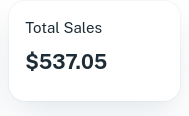 Adds the totals of your Actual Services and Other Sales as one whole total.