Setting an employees rosters helps organise who is available each day and also when they are able to be booked online.
Select the Employee Menu
Search your Employee's Name
Press the Roster Tab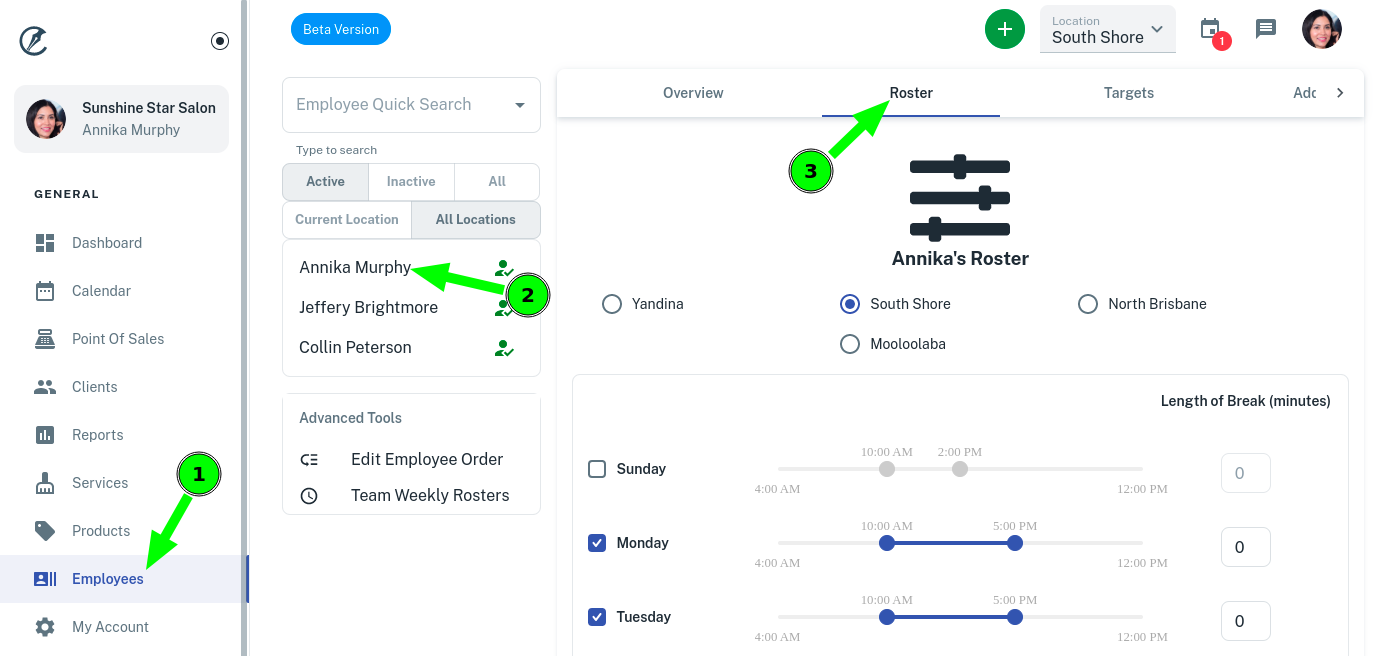 Click the Site you're editing their roster for (if you have more than 1 site/location)
Adjust the roster using the sliders
Select which Days the team member is available.
Add the lunch breaks if you wish
Adjust the time of the lunch breaks if you wish
Press the Save Roster button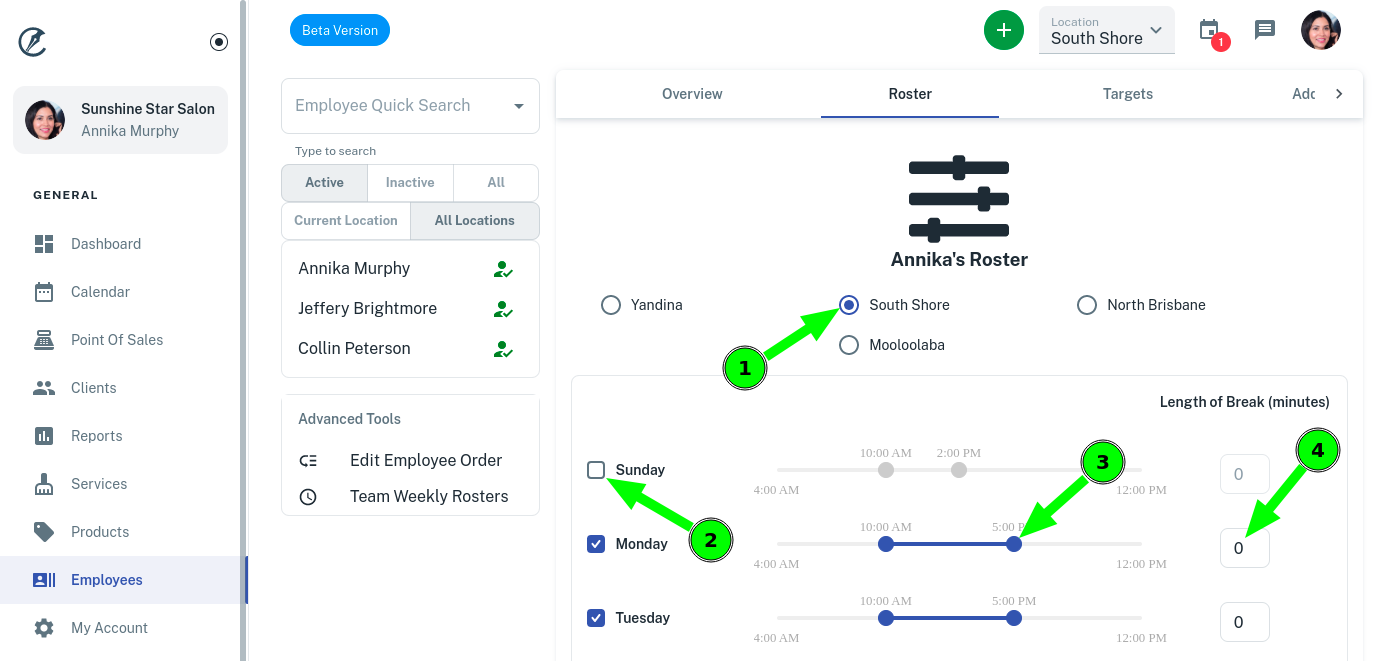 Lunch Break Split Shift
When adding a lunch break via the roster tool it will create split shifts for the day in the calendar like displayed below.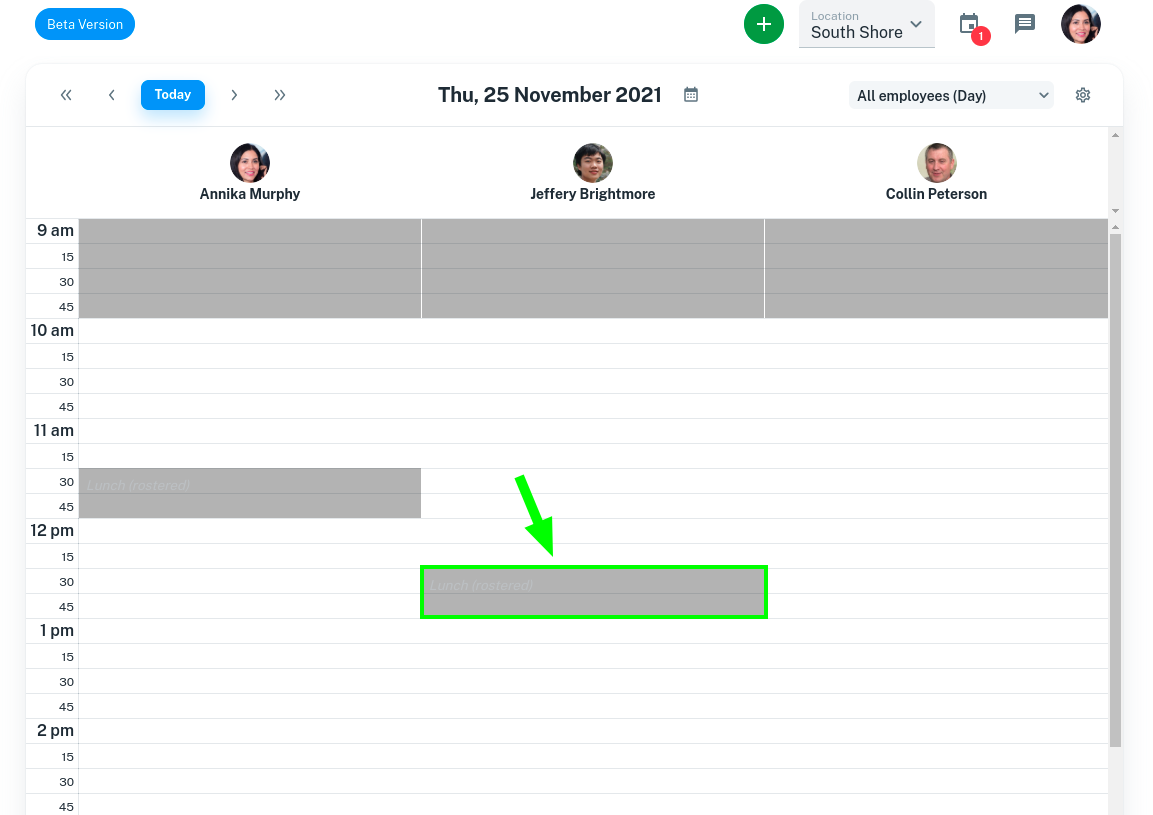 Changing the rostered lunch break time
Creating a new lunch break in the calendar will replace the break created by the roster. Step on creating lunch breaks can be found here.  Below shows the rostered break disappearing when a new lunch break is created.