The Top Selling Products Report is useful for when you want to view what products that have been sold by the business in Client Diary. This feature can be used to separate product into specific time periods or for specific employees.
To do this:
Select the Reports menu
Click on Top Selling Products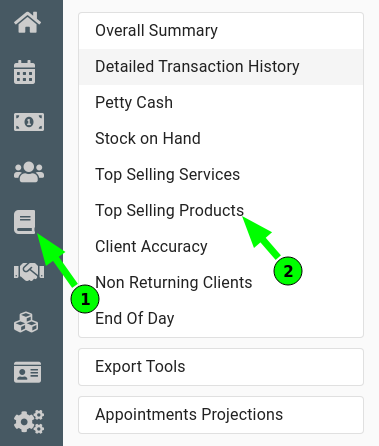 Select which Time Period you want it show in your reports.

Quick Dates – Is a quick option to choose dates in the report
Month – Chooses which month of the current year you want to show in the report.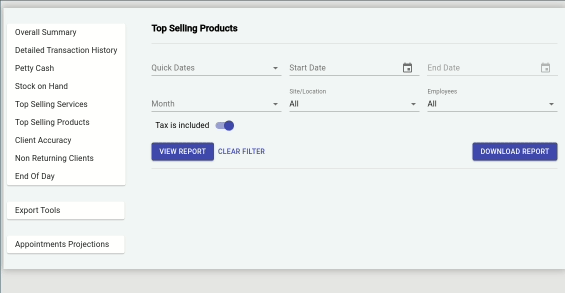 Choose which Location
Select Employees
Press View Report
How to Sort Report Data
Once generated you have the option to Sort By: Brand,Product, Quantity Sold, Total Sales Value or Profit.

How to Download Report
To print out the report, after selecting View Report the option to Download Report is available, it will create a PDF file of the report which you may save or print.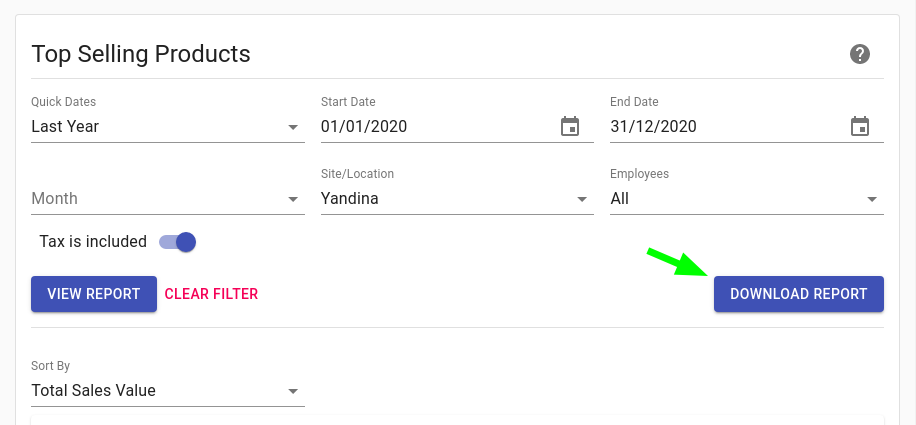 Tax Is Excluded/Tax Is Included- When you want to apply the option of including/excluding the tax in the reports. Click Here on how to do this in Client Diary.