Loyalty programs are a great way to reward clients to come to your business. A Client may ask how many points they have collected so far or may forget if points had already been used. Using the history you can help with this information.
To find this:
Select Client Menu
Search the Client
Press the Overview Tab
Under Loyalty Program select View Details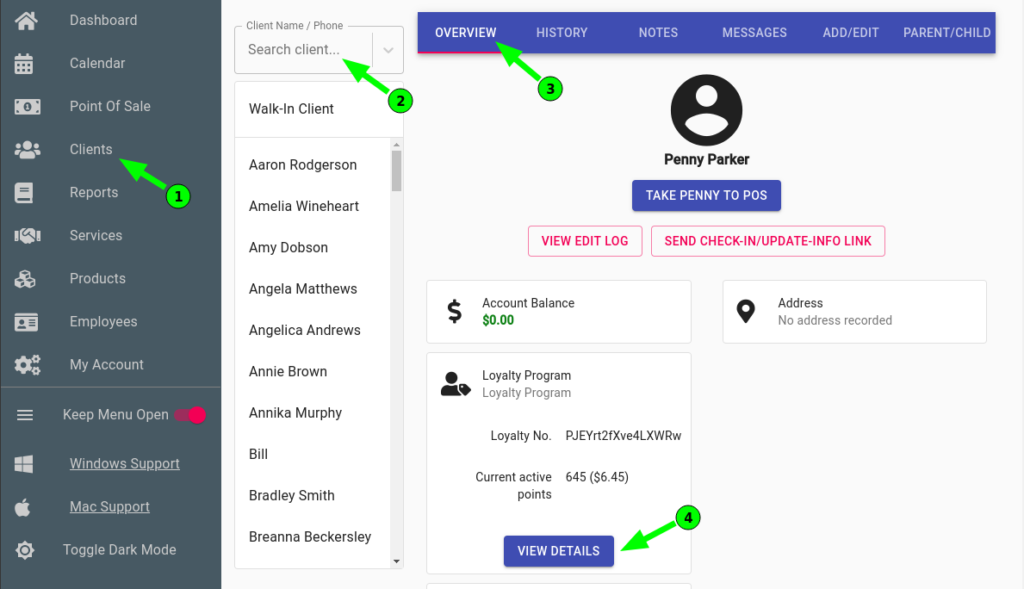 A pop up will come up showing of what points the client has earned under Earning History and the points have been redeemed under Claims History.