This tutorial will explain how to zero a credit in client diary.
In a few situations a client may not show for an appointment. For example, a client may have paid for an appointment online and the funds have been deposited into their account, and you would like to claim it as a fee against the client not showing up.
The below steps will show you how
Step 1. Create a Service
Select Services menu
Start to Add a new service on the right side of the screen
Enter Service Name and call it something appropriate like "No Show Fee" or similar.
Enter Category Name and place it somewhere appropriate like "Misc" or similar.
Select Available for all Locations
Leave Price fields blank
Leave can be Booked online unchecked
Uncheck Tax Included and Business Pays Tax
Select Save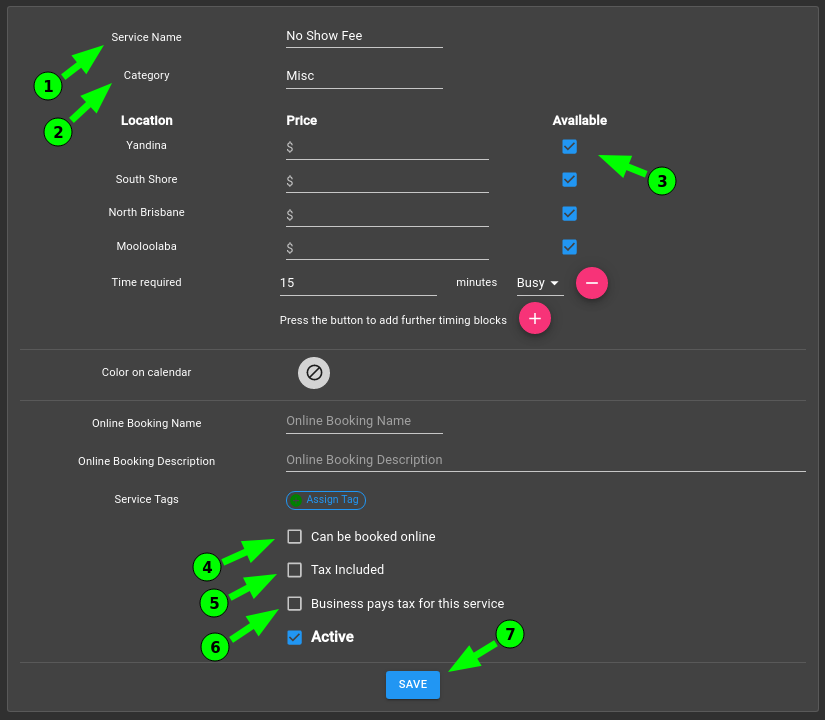 Step 2: Using the Service to Remove the Credit
Select the Point of Sale menu
Press the Add Item button
Choose the newly created service
Change the Client to the client whose credit you wish to zero
At this step you will see the client is selected and the amount they have in credit is showing below.
Enter Price of Fee you'll be deducting from the client

Finish the Sale with the End Sale button
Select the Use Account Balance option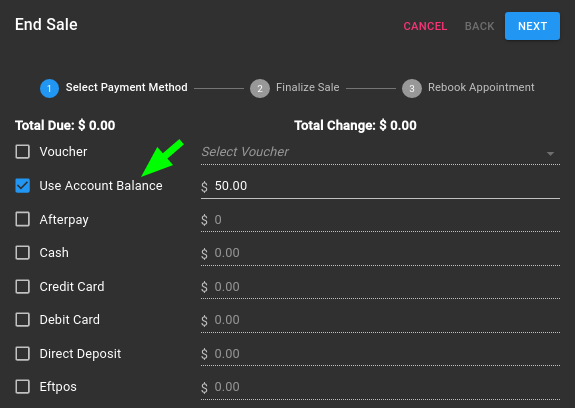 Finalise the rest of the sale like normal
The amount will now be deducted from the client's account and is no available for use in the future.