This simple document is here to show you how a customer makes a voucher purchase.
After you've setup your Online Vouchers your client will visit your facebook or website and be able to click a button to purchase a voucher.  Once they click a button they will be shown the following screens.
Note:  The screens shown here are on the computer.  They operate exactly the same on the phone, but will adjust themselves to fit perfectly on a phone's screen.
Note: You can of course choose your own branding, logo,  header image and background pattern.  The examples below are just an example.
How to purchase a Single Voucher
The image below shows a standard voucher purchase.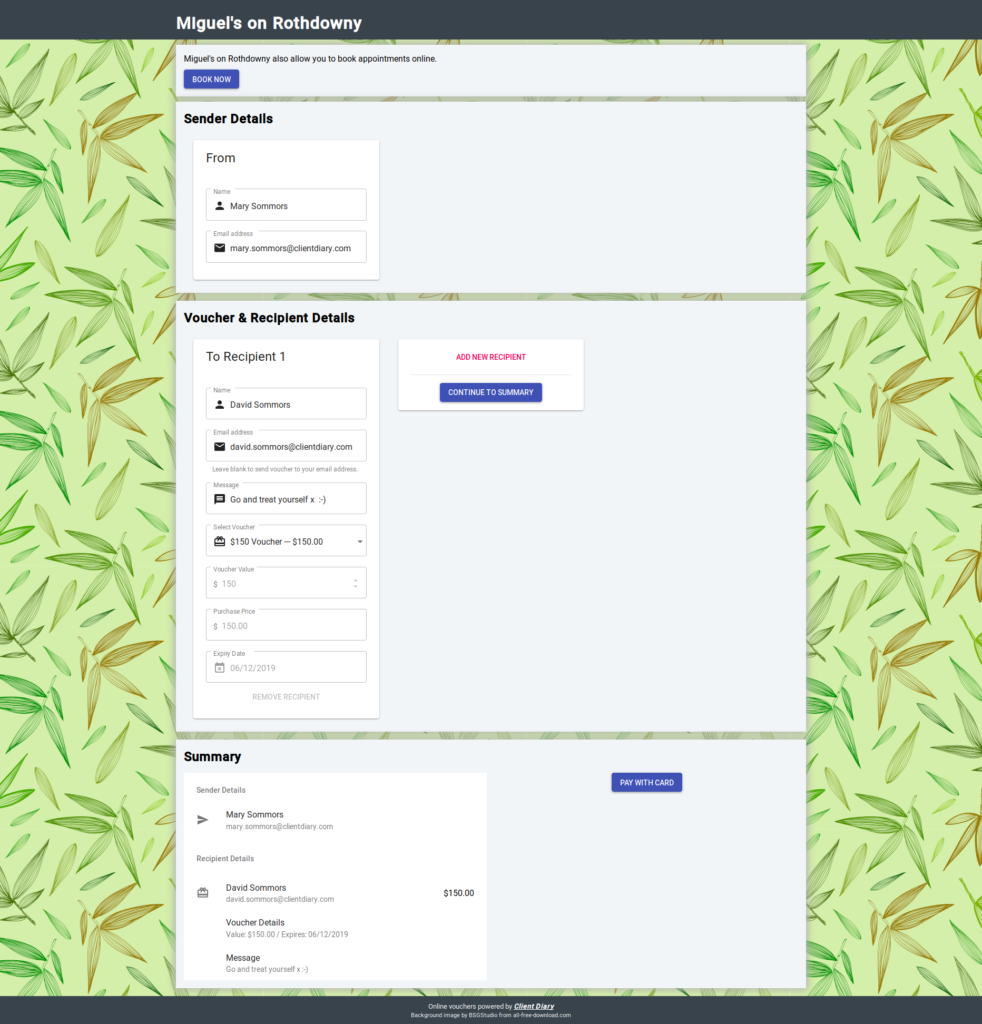 Depending on your settings, the user can choose a preset voucher or enter their own amount as shown below.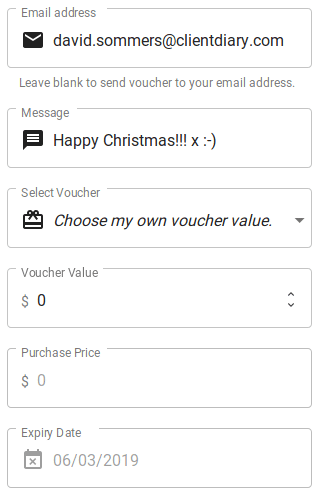 How to purchase Multiple Vouchers
The image below shows how a user can simply add multiple Voucher recipients.  This is particularly useful for purchasing for a family, a group of friends or as a corporate / business group buy.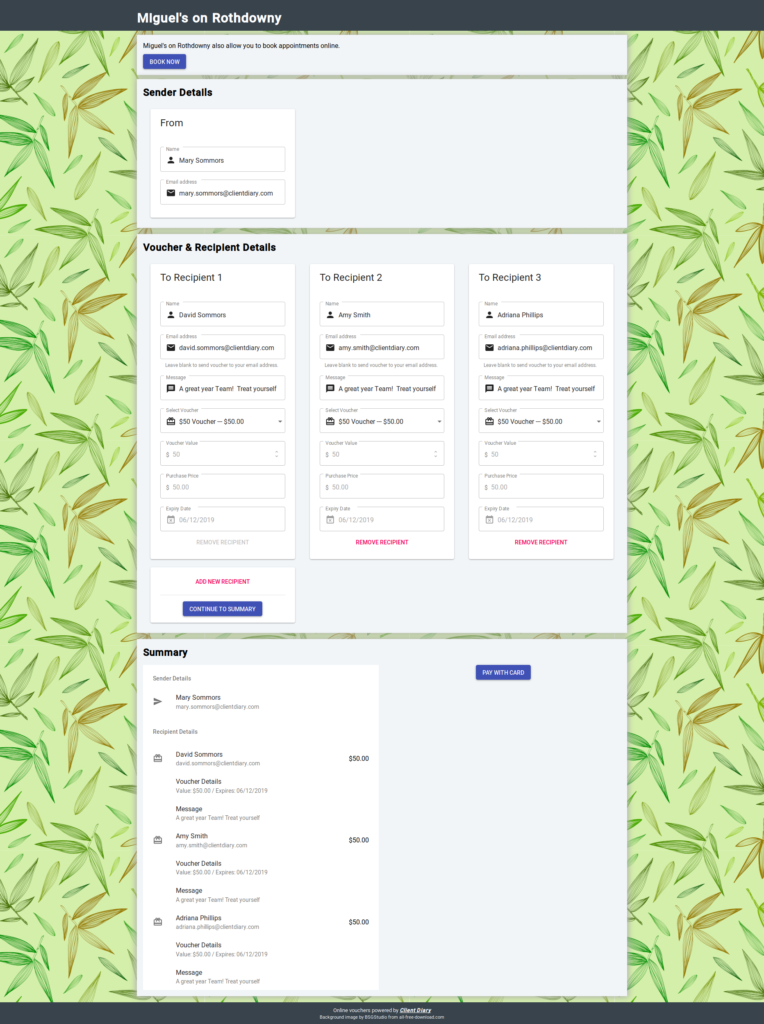 How the customer pays
Once the customer is happy they simply press the Pay with Card button. They are presented with the screen below where they enter their Credit Card details.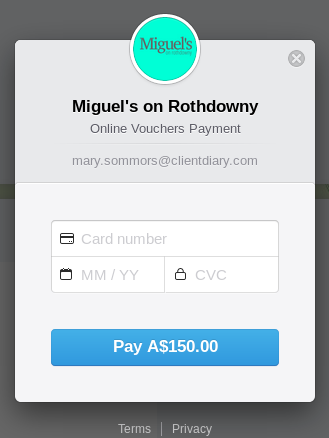 What does the voucher look like when emailed?
Below is an example showing what the email looks like when sent to the customer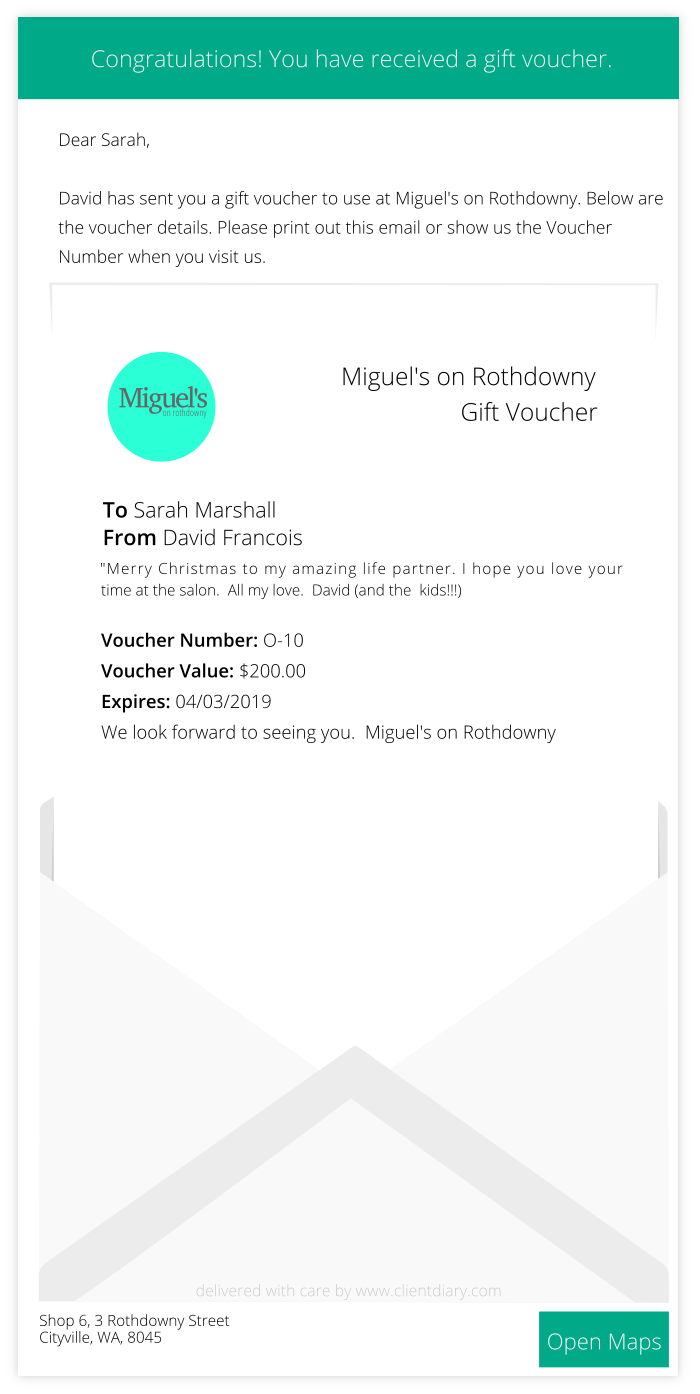 To learn more about Online Vouchers please visit the Online Voucher Overview.