Your business may prefer if clients have a limited amount of time which they can book in the future. This will help reduce no show clients and clients that need to re-book because they forgot about the appointment. Client Diary has a powerful online booking system that can limit how far into the future an online booking can be booked.
To set this up:
Select the My Account menu
Press the Add-Ons tab
Click on Online Booking Setup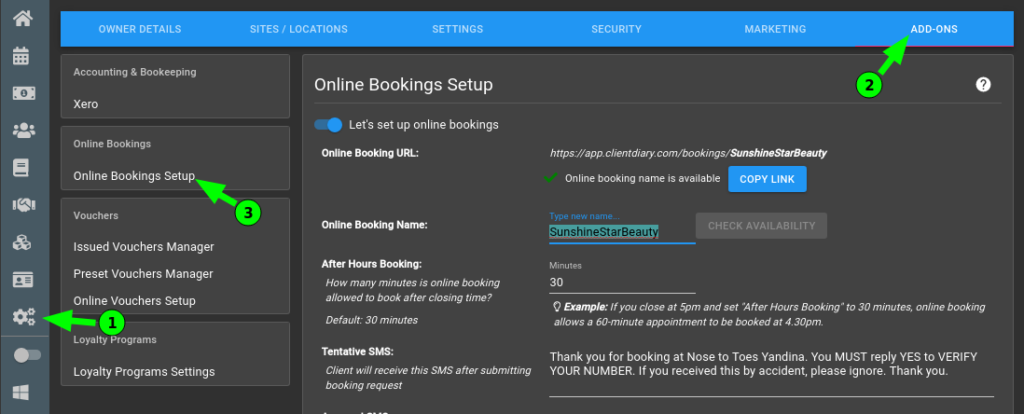 Scroll down to Number of days bookings can be made into the future
In the Days Column put in how days limit you want to apply
Select Save to apply changes.