Modern web browsers often have popup blockers which are designed to stop things like ads when browsing the web.  Unfortunately they also block popups from apps like Client Diary when you try and print.
If you have tried to print and you're not seeing the report / receipt, look in the top right corner and look for a little icon similar to the one shown in this image:

Click on the small icon and choose to always allow from Client Diary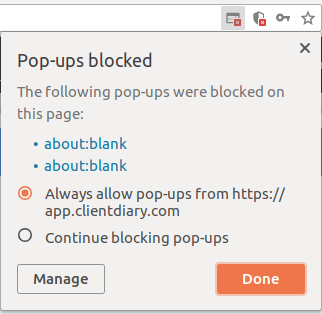 When you then try and print again, the document you are trying to print will show up.