Client Diary has a powerful tool that lets your customers purchase Gift Vouchers online.  This means your business is open to bringing in income 24 hours a day.  Gift vouchers bring in new customers and they keep existing clients coming back.  Combined with Client Diary's Online Booking system the Online Gift Voucher tool is an indispensable part of your online presence.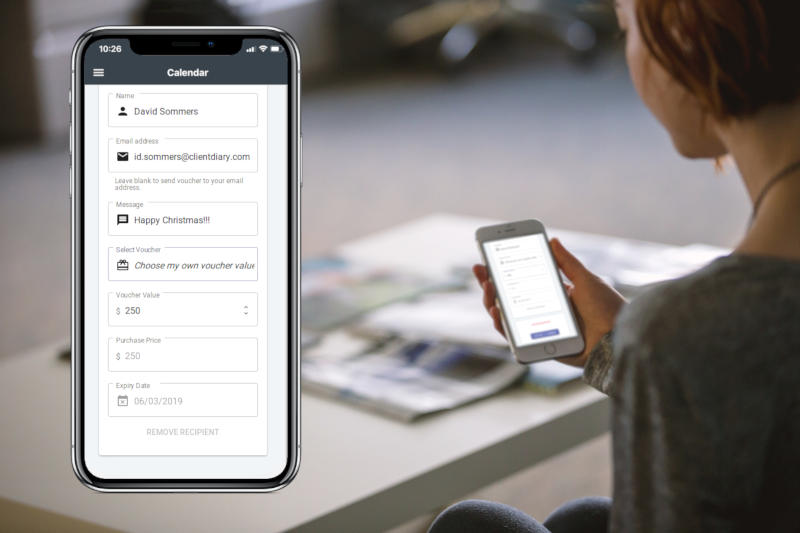 Client Diary's Online Voucher system allows:
Customers to purchase on their phone, tablet or computer.
Custom $ amounts or preset $ amounts, the choice is yours.
Customers can purchase one voucher or many vouchers at once.  Great for corporate gifts.
Promo vouchers can be created where you may offer for example:  $100 value for a $50 purchase.
These promo vouchers can be turned on and off as required to suit your marketing schedule.
Viewing and editing of Online Vouchers is available if you require.
A beautiful graphic designed voucher is emailed with your branding inside the voucher.
A link to your businesses location via maps on their phone as well as your contact details to call is in the voucher.
This page is designed as a launching point to help you explore Online Gift Vouchers.  Key topics to explore include: