Letting your customers book via Bundles gives you a lot of control over how they book and can be a preferred way to let them book.
For example, imagine you run a hair salon and you regularly have customers booking in for colours and haircuts. They will book them in the wrong order, they will book the wrong colour and they will book things in between the services that make a mess. It's not their fault, they don't have the skills of a hairdresser, they just want to make a booking.
With Bundles however you can determine the order of services, the timing and the pricing and all they have to do is select a single Bundle and the booking will come in correctly.
This is a short document that simply assumes you've already setup your Online Booking, that you've setup your Service Bundles and that you know how to use the Service Bundles.
Once all that is done, simply:
Select the Services menu
Press the Bundles tab
Choose your site/location

Click on the Edit button on the bundle you wish to adjust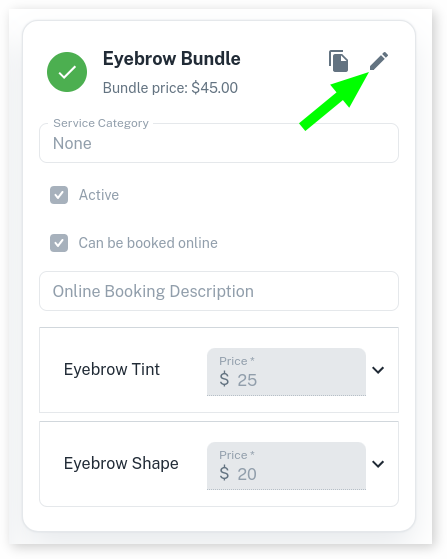 Tick the Can be Booked Online checkbox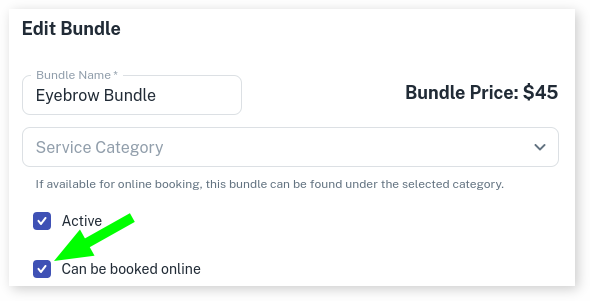 Optional: Add Online Booking Description

Optional: Add a Service Tag to the Bundle

If you'd like to learn more about Bundles be sure to read our Service Bundle Overview.