When an online booking is made through Client Diary, you will get email notification that the client has made the online booking.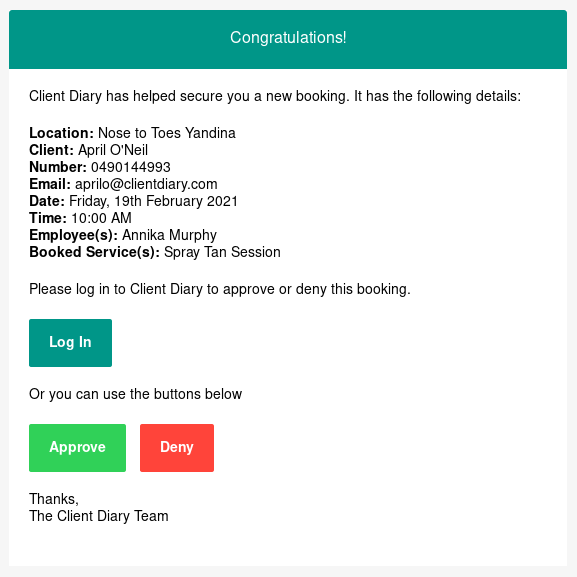 The client will receive a verification SMS to verify the online booking they made and need to reply YES to this message for the online booking to appear on the Client Diary Calendar.  This is done to verify that the client is who they say they are and not a person  making a false appointment.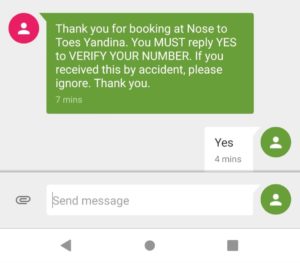 Once they have replied YES, their online booking will appear in the calendar waiting for approval as seen screenshot below.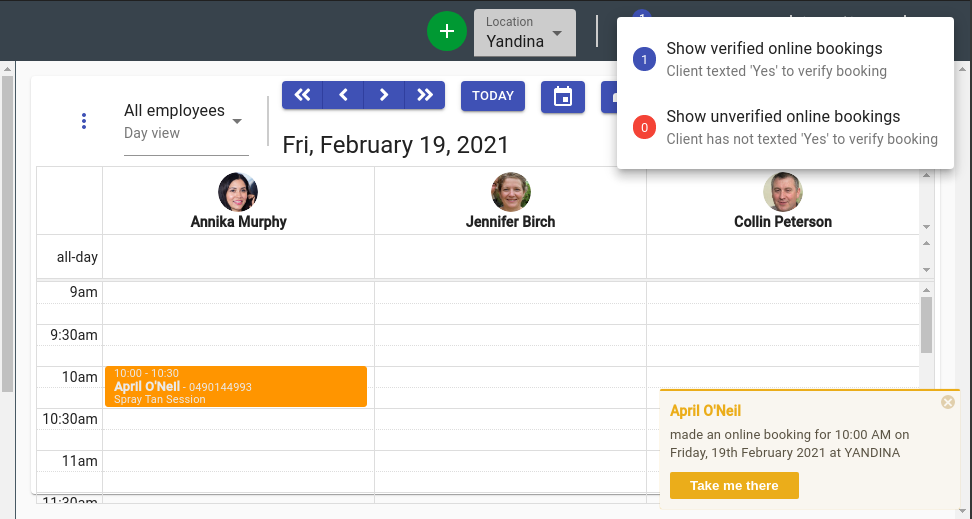 For more information on how to approve online booking follow this link.