A client may ask to change or cancel a future appointment.
Traditionally to find this you would have to go in to the client's history, find the appointment then forward the calendar to the specific day.
We've refined the process, so you can now press a button to quickly go to the specific day in the calendar of their booking.
This can be done in two different ways as shown below:
Via the Calendar
To do this:
Have the Calendar open
Select an Appointment of the client
Press the History Tab
Find the Appointment
Optional: If the client has many future appointment you may need to scroll to the bottom to load more appointments
Click the Calendar Symbol
You will now be taken to the appointment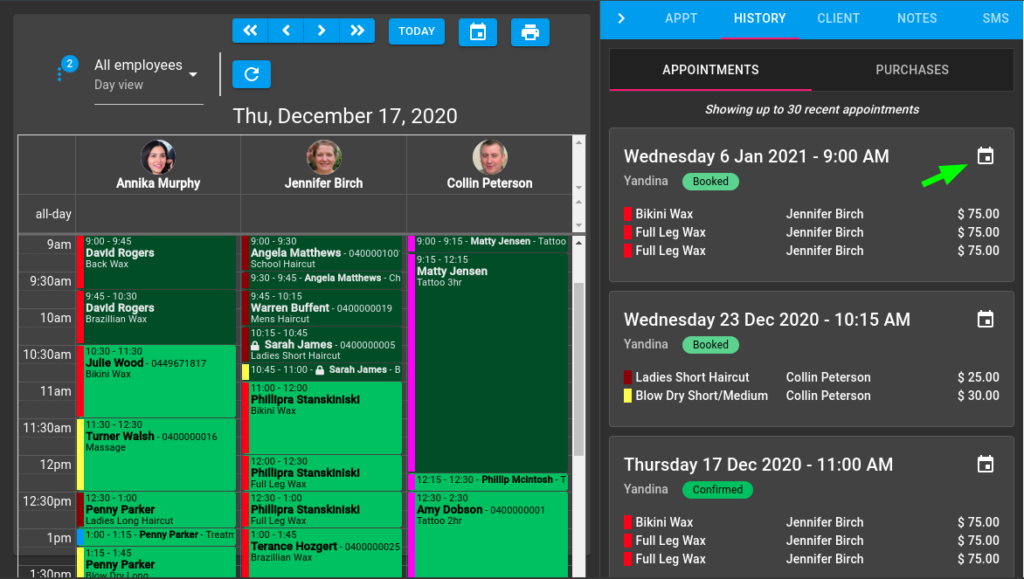 Via the Client Menu
Select the Client Menu
Search the Client's Name
Press the History Tab
Choose the Appointments Option
Find the Appointment
Optional: If the client has many future appointment you may need to scroll to the bottom to load more appointments
Click the Calendar Symbol
You will now be taken the appointment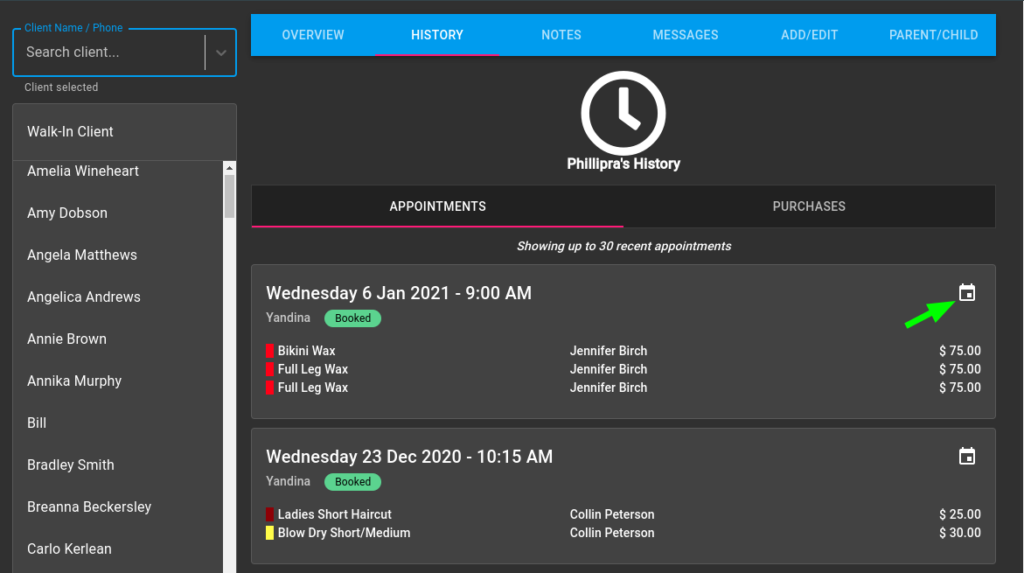 To do this: