This article assumes you've gone through the steps located in the Telegram Bot Overview and have the Telegram Bot running on your device. If you have not, please complete those steps first.
Being able to check your day's bookings at any time or place is extremely handy. Client Diary's Telegram Bot allows you to do this for either today or tomorrow's bookings.
Checking your bookings
Select the small / button in the bottom right as shown in the image below.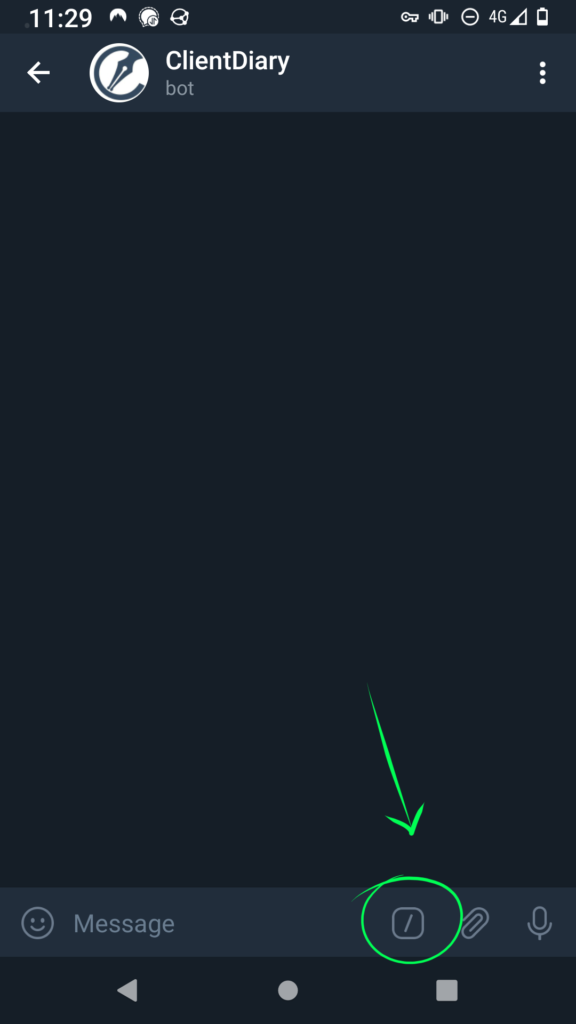 Select either Today or Tomorrow when asked which day's bookings you wish to view.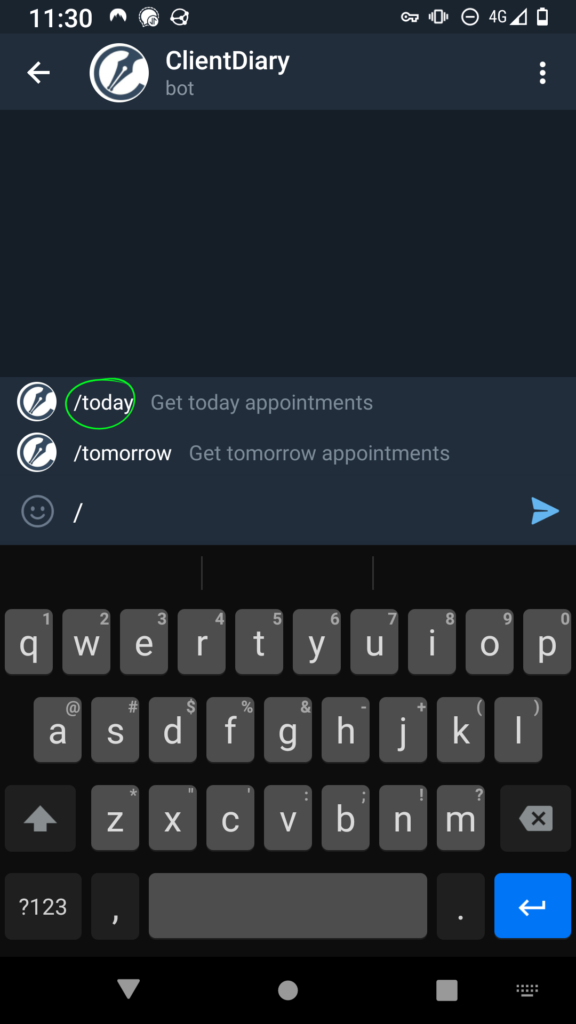 If you have more than one site/location you will be given an extra option that businesses with one site/location won't see. It will ask you which location you're wanting to see your bookings for.
If you have more than one site / location, choose the site's name.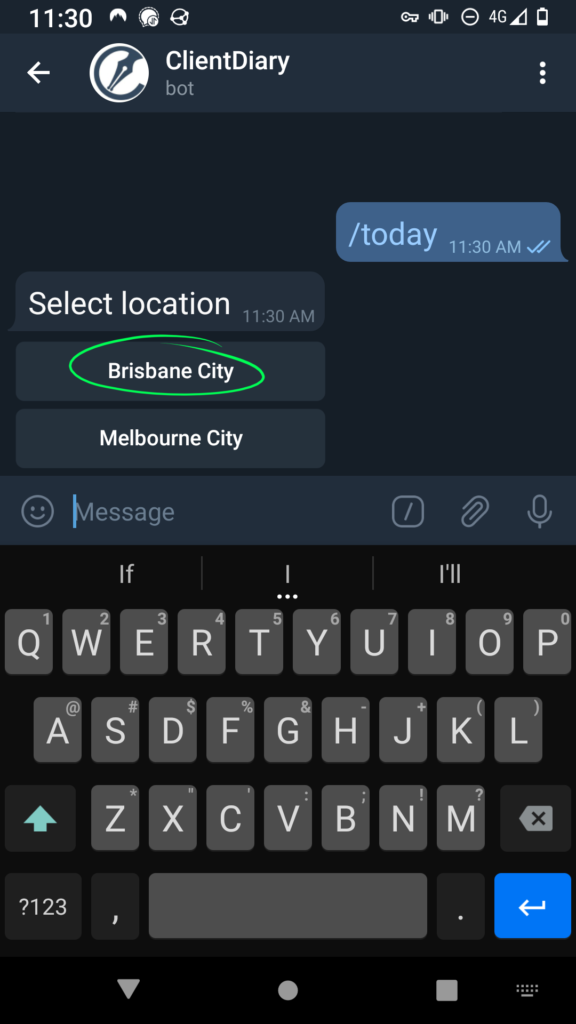 Your bookings will now be displayed. The display will include any notes and will order the bookings from the start of the day to the end of the day. You can tap the phone number to call the client immediately if you're using Telegram on your phone and you can use the bot at any time of the day or night to retrieve your bookings.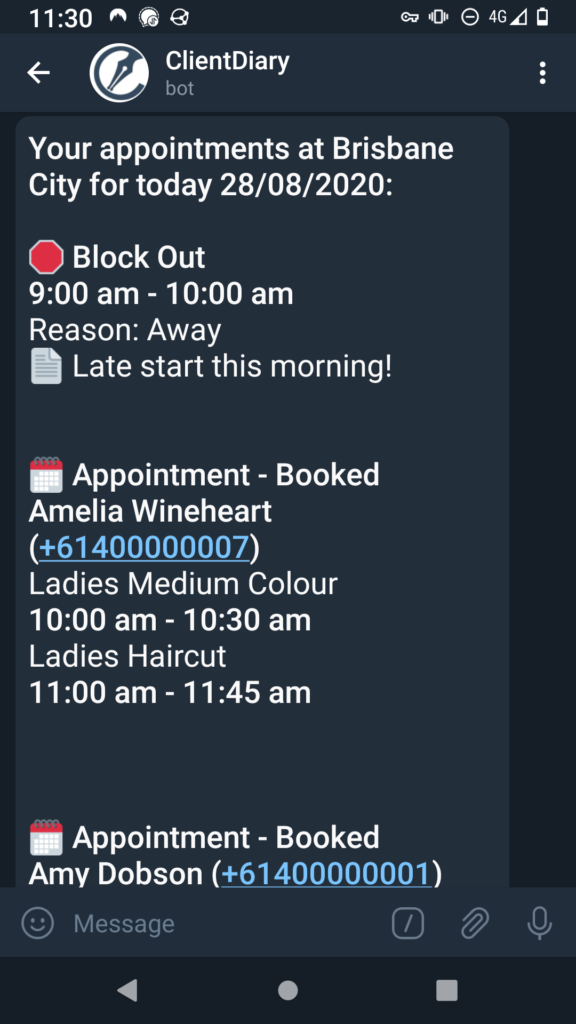 To learn more about the Telegram Bot be sure to check our Telegram Bot Overview