Rather than emailing your staff their rosters, or sending them via SMS, or some other manual and time-consuming method, Client Diary allows the staff to check their own roster using the Telegram Bot. They can do it as often as they wish and it frees up a lot of time and improves communication.
If you have not setup the Telegram Bot yet, please read these steps before continuing.
Enter the Telegram Bot Chat
Select the [/] icon to retrieve a list of commands for the Bot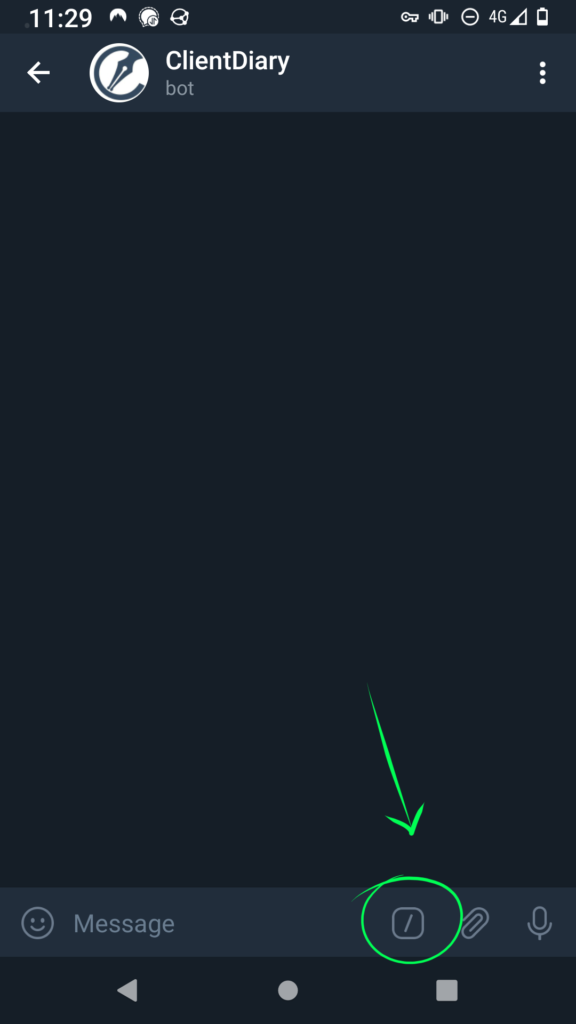 Select the Roster Option you want to view (this week or next week)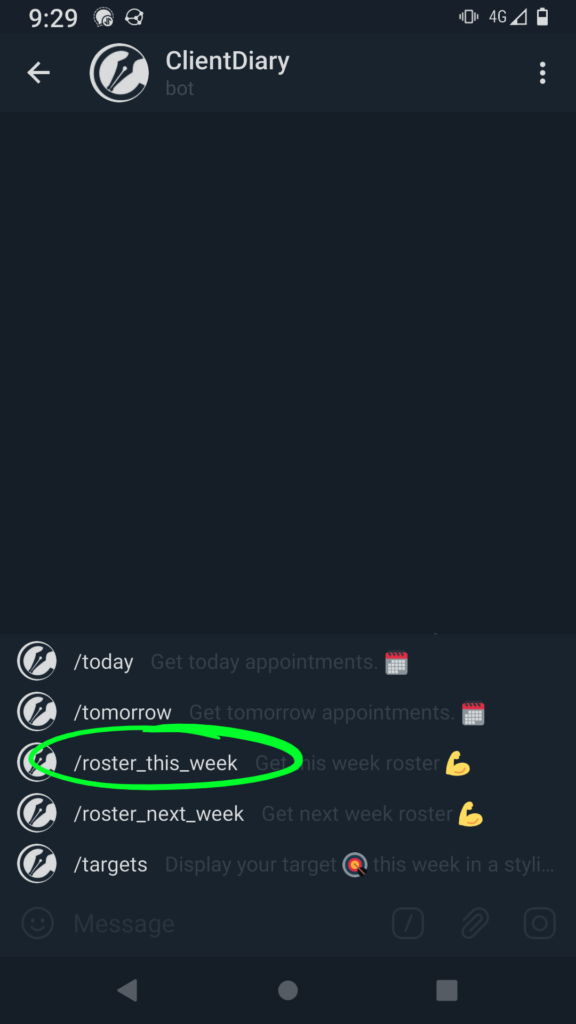 Your roster is then displayed by the Bot.
To learn more about the Telegram Bot be sure to read our Telegram Bot Overview
To learn more about rosters be sure to check our Standard Roster docs and our Team Weekly Roster docs.