Checking targets can be done in many ways in Client Diary and having access to it in the Telegram Bot might just be the quickest and easiest way to stay up to date on your progress towards reaching your own personal goal.
If you have not setup the Telegram Bot yet, please read these steps before continuing.
Enter the Telegram Bot Chat
Select the [/] icon to retrieve a list of commands for the Bot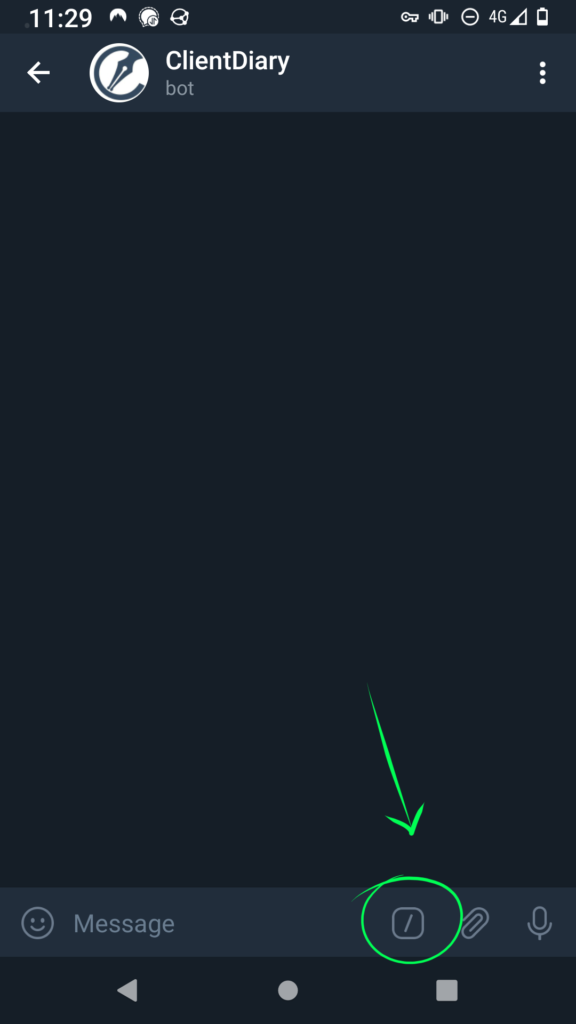 Select the Targets Option from the list of Bot commands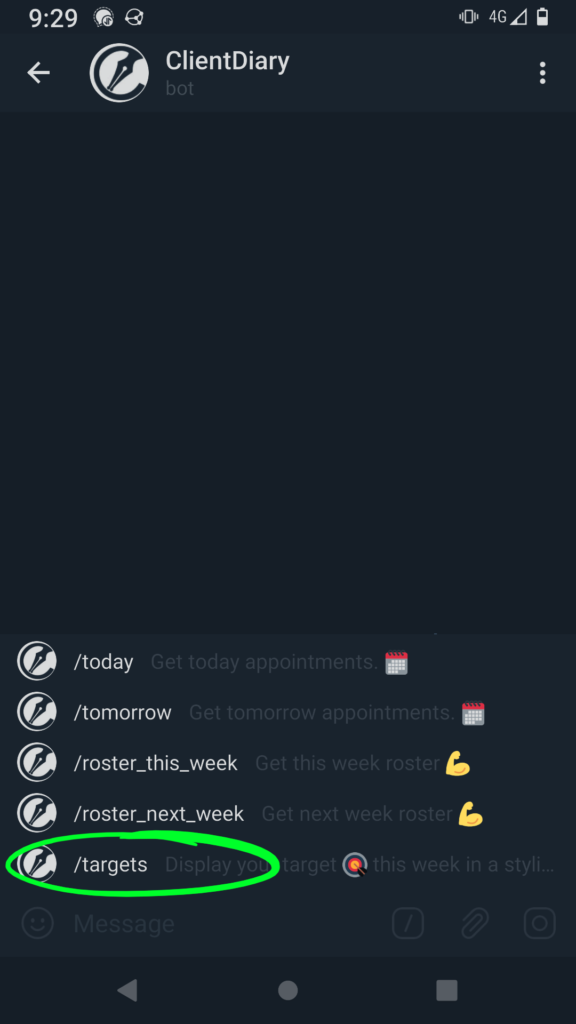 Your target progress is then shown by the Bot. Depending on your target settings you may either have two separate graphs (as shown below) or a single graph.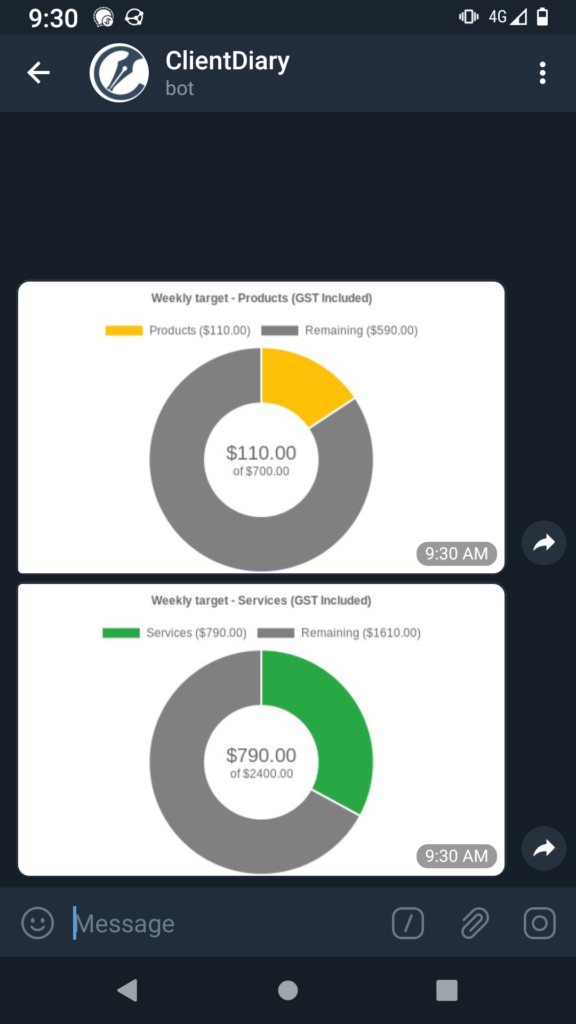 To learn more about the Telegram Bot be sure to read our Telegram Bot Overview.
To learn how to setup Targets for your team, be sure to read the Target Docs.