In the calendar; Client Diary has different options that can be applied to show how the calendar view's in your Client Diary. This is handy when you have a client that prefers a specific team member and you can view all weekly appointments at once.
All Employees Day View
The day view for all employees shows the calendar for all employees for each individual day as showed in the pic below.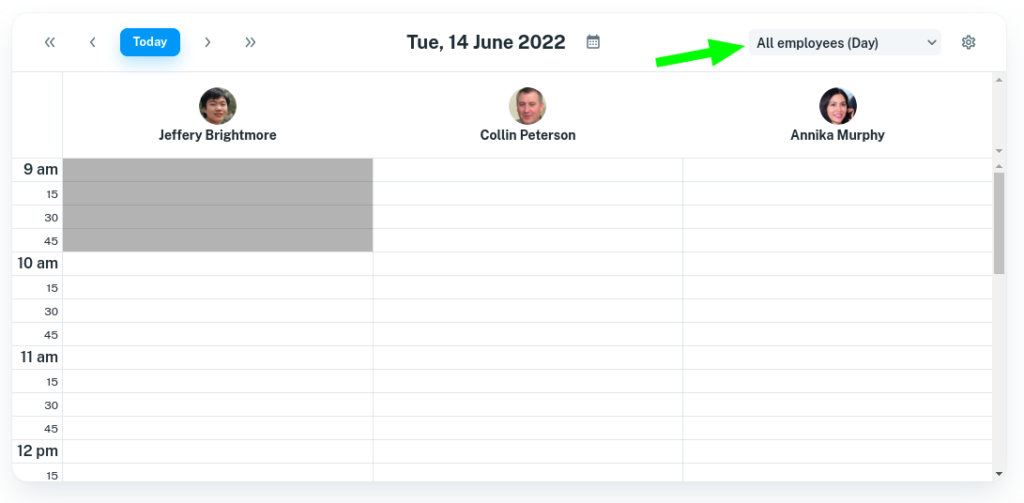 Specific Employee Week View
The week view shows the entire week for the selected employee in the calendar as shown in the pic below.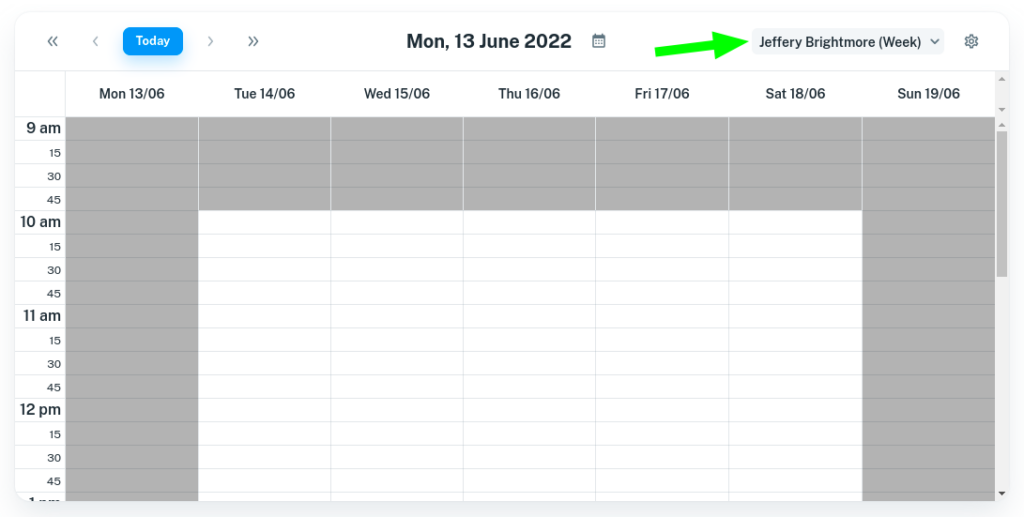 All Employees Week View
To view the entire week of all employees, a way to see the whole week at one glace.

How To Switch The Views In Your Calendar
To do this:
Select the Calendar menu
Click on the drop down option next to the 3 dots
Choose which view you want the calendar to view as