A little update to show you some of the small things that have gone into Client Diary recently to help you in the business. We highly recommend a quick read over to see what new things you can do.
---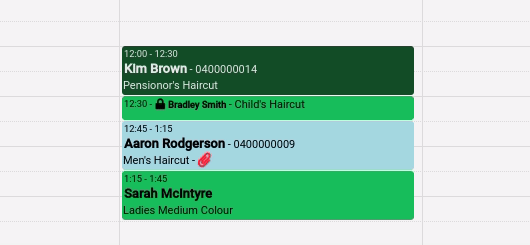 Improved Hover Pop Up
We've improved the popup that appears when you hover over an appointment.
It looks clearer and gives you much more info than before. It's a small thing but has improved the calendar dramatically.
---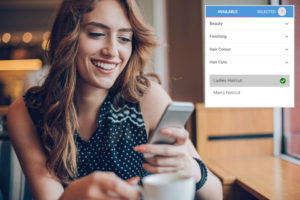 Online Booking Improvements
Auto Approval
Some of us want the clients to reply YES and confirm their online booking. This ensures they're a real person making a real booking.
Some of us are happy to let the client book online without needing to confirm. If you prefer this you can now turn off approval requirements and let the client book without replying YES to confirm.
Approval only required once
Following on from above, Client Diary will now only ask once for a client to reply yes to an online booking. This ensures they're a real client which is good for you, but doing it every time will get tiresome for them. Due to this Client Diary only asks for confirmation on their first online booking then doesn't ask again for future bookings.
Notification when an employee is requested
More online booking goodness! When a client chooses a specific employee via the online booking system you're now notified of this in the appointment notes.
---
Tax options in reports
Sometimes you want to view your figures including tax. Other times excluding tax. This is super simple now. In the reporting options you'll now see a toggle called "Tax is Included". Simply turn it on or off and update the report.
---
Currency can now be changed
It had to happen! Word is out about Client Diary and those in far flung lands are getting their hands on the goodness you've already been using. We've been working on a lot of behind the scenes tools that make Client Diary work in multiple countries but the visible part is the ability to change currency. If you have friends in the UK, US or the EU be sure to drop our name!
---
What else are we working on you ask?
There's plenty more large tools we're working hard on (including speed increases in certain areas) but we want to keep you up to date with these new, smaller things that help make Client Diary all the better.
It's all from your feedback so please keep it coming in.
Enjoy and all the best,
Robert & the Team @ Client Diary